Fender bags, XL diving masks, hooded swimming caps, the latest SS22 Botter collection seems to prepare us for an immersion in the sea, except in the reality of the creative duo, the decision to go on this expedition would not be made by us, but rather by the rising water. As you may have gathered, Lisi Herrebrugh and Rushemy Botter offer a direct and unfiltered view of the world. But far from being pessimistic, the young designers are keen to create clothes that are sustainable, meaningful and a guarantee of a better future. After first meeting during their childhood in the Netherlands, they reunited during their studies and never left each other's side, bound by their love for fashion. Freshly graduated from the Amsterdam Fashion Institute, Lisi joined Rushemy in Belgium, who was then a student at the Royal Academy of Fine Arts in Antwerp. The Botter journey had begun. For three years, the duo would experiment, play around, make mistakes and find their own language in the safe space of the academy. During their Master's degree, their collection won several prizes for emerging talents and with the money they collected, they flew to Paris where they rented a studio with the idea of making their emerging brand known to the public. Flyers distributed during Fashion Week got the ball rolling. In 2018, the victory of the Grand Prix of the Hyères Festival marked the real beginning of the Botter era. Truly committed to protecting the ocean's health, the duo stands out with its creations made from materials resulting from sea pollution and its innovative take on what fashion should be today. Much more than a clothing brand, Botter plunges us into another world where classic systems have no place and where we communicate things in a direct and brutal way without forgetting the notion of optimism and the possibility of change.
MIXTE. You describe yourself as a brand of "aquatic clothing". Why is water so important in your work?
LISI HERREBRUGH. Water has been important since the beginning, even before the brand was actually created. It all happened very organically, since we are both connected to an island, Curaçao for Rushemy and the Dominican Republic for me. It was our family history, which is very attached to water and its condition, that made us aware of its importance and really made us want to talk about it. But besides that, we also know that it is a fundamental element of human life, and that it is essential to live in harmony with it. For us, it is an unchartered territory to which we can bring a lot of curiosity and creativity.
M. Have you always been environmentally conscious?
RUSHEMY BOTTER. Yes, because when you grow up on an island, you are much more aware of nature and the world around you. Our parents taught us to take care of the environment. It's almost common sense for us.
L.H. We also spent a lot of time in Holland, and this is a field the Dutch are very much involved in. It must be said that in the 18th century, they ruled almost all the seas. There are many stories about water-related disasters in the Netherlands. They have a history and a special connection to water that is still very much present.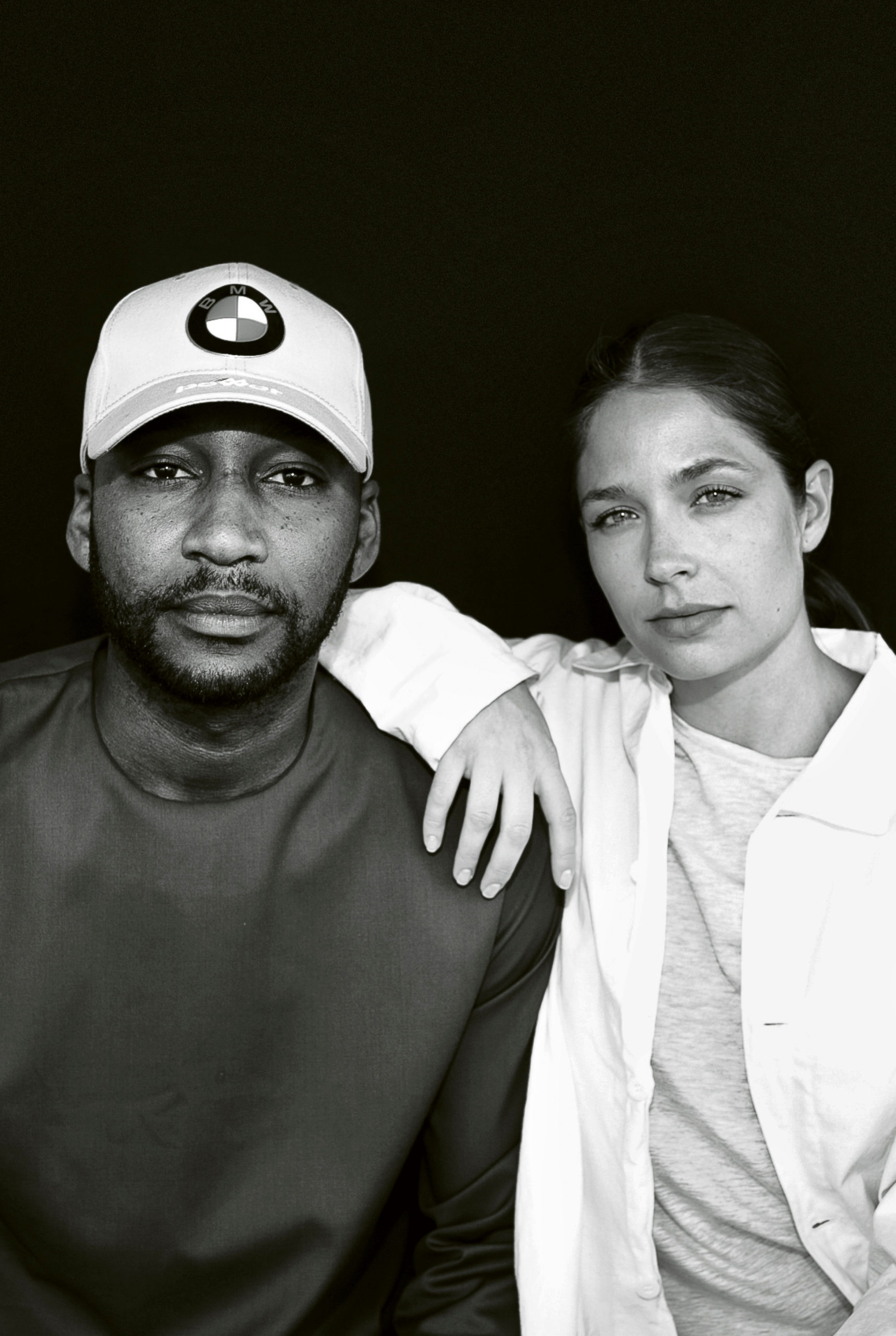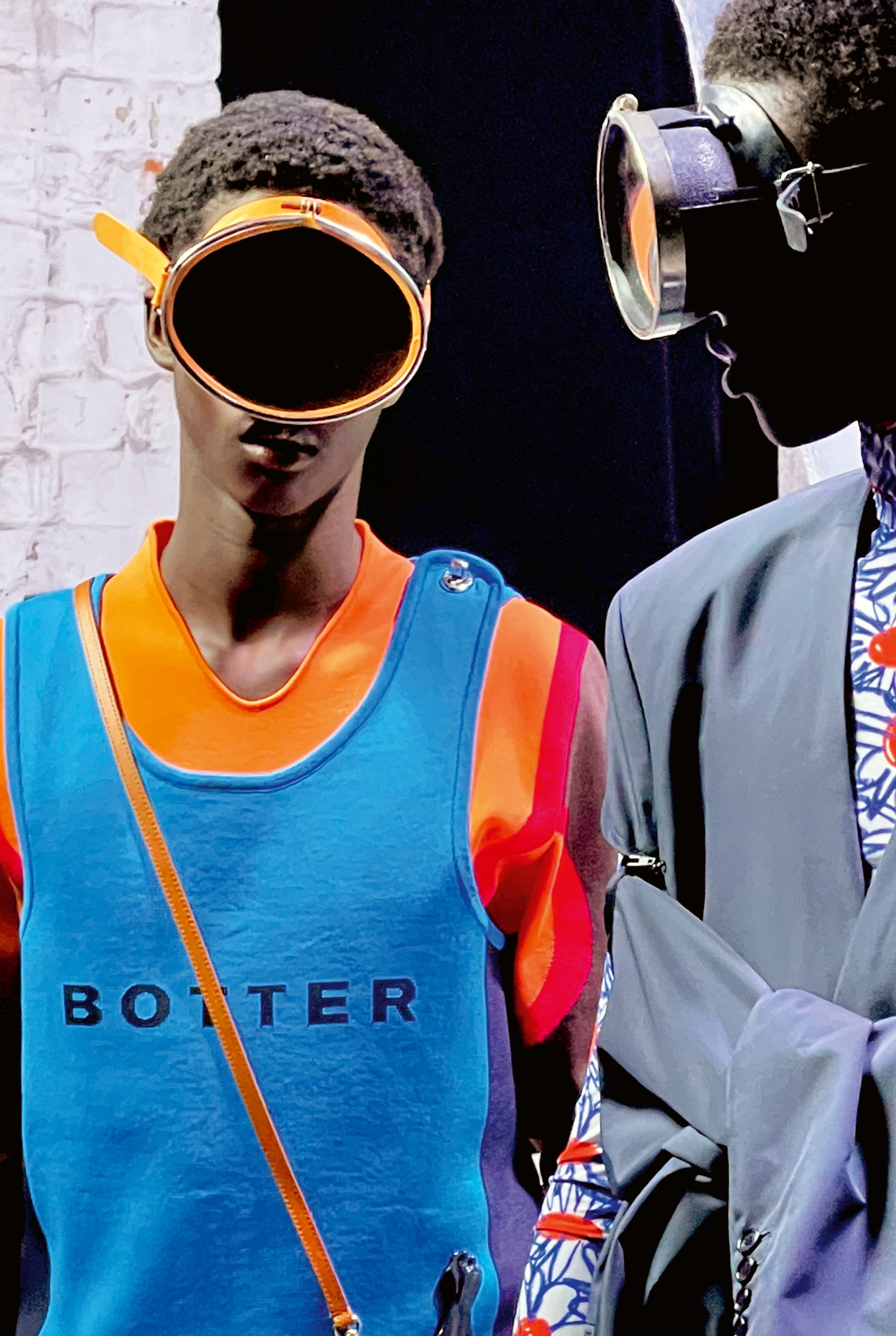 M. How did you manage to include environmental protection and climate change awareness in your creative process?
R.B. Lisi and I are big climate change rebels. During our Master's degree, we were lucky enough to be able to create a first collection that looked like us. So that's what we did, we talked about what moves us.
L.H. At first, we incorporated this notion into our process because we were constantly talking about it, and as we grew up, our brand matured. That's when we went from "shouting" to developing our own system. That means finding the best partners to work with, the factories producing the right clothes, and the right suppliers for the materials. You can't do much more on your own, you need to surround yourself with the right people, people who share the same mindset. We went from a creative process to the vision of a whole organisation.
R.B. Today, we no longer see ourselves as a simple fashion brand. There are enough clothes. Creating clothes is important because it's an art form that allows you to express yourself, but I think we can do it hand in hand, with the ambition of making the world a little better.
M. What difficulties did you face when developing Botter?
R.B. These days, talking about climate change has become almost commonplace, but when we started as a planet-friendly brand, people didn't take us seriously. It wasn't until the Hyères Festival that we were actually given some credit. They saw and understood our vision. That's what really got us off the ground.
L.H. What was also difficult was to find suppliers who agreed to sell smaller quantities: with sustainable materials, the process is so different that they want large orders, which is something we were not able to accommodate. But once Botter was treated more seriously as a business and we had a bit of history, we had more clout and power.
R.B. Strangely enough, these factories now have a need for young designers or people like us with an unconventional approach, talking about climate change and taking action. It also allows them to develop new techniques and ideas. It's a win-win situation.
M. How did you design your latest Spring-Summer 2022 collection specifically?
R.B. Designing a collection is always a long and tedious process. We're at a stage where our positioning and aesthetic are starting to settle. So the question was rather how to evolve and develop our storytelling.
L.H. We started to think about what aquatic clothing could look like. We studied wetsuits and their functionality a lot, for example. This helped us to understand our future needs as human beings living underwater and to consider how to incorporate them into our everyday apparel. There was also a more romantic and stylistic aspect as to how we could offer people pieces reminiscent of the oceans, but still recognisable as reference clothing. It was a way of finding new details, alternative ways of creating.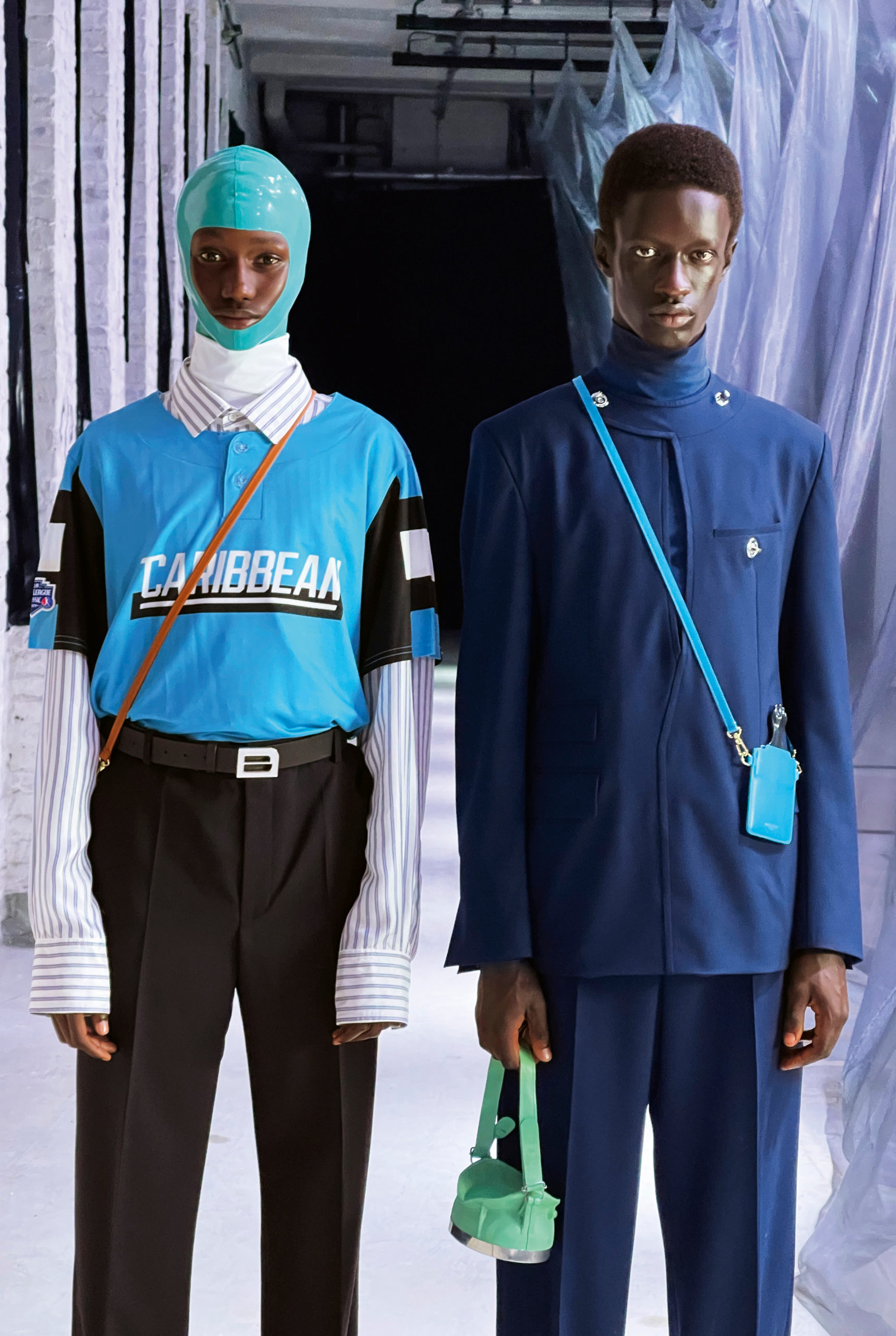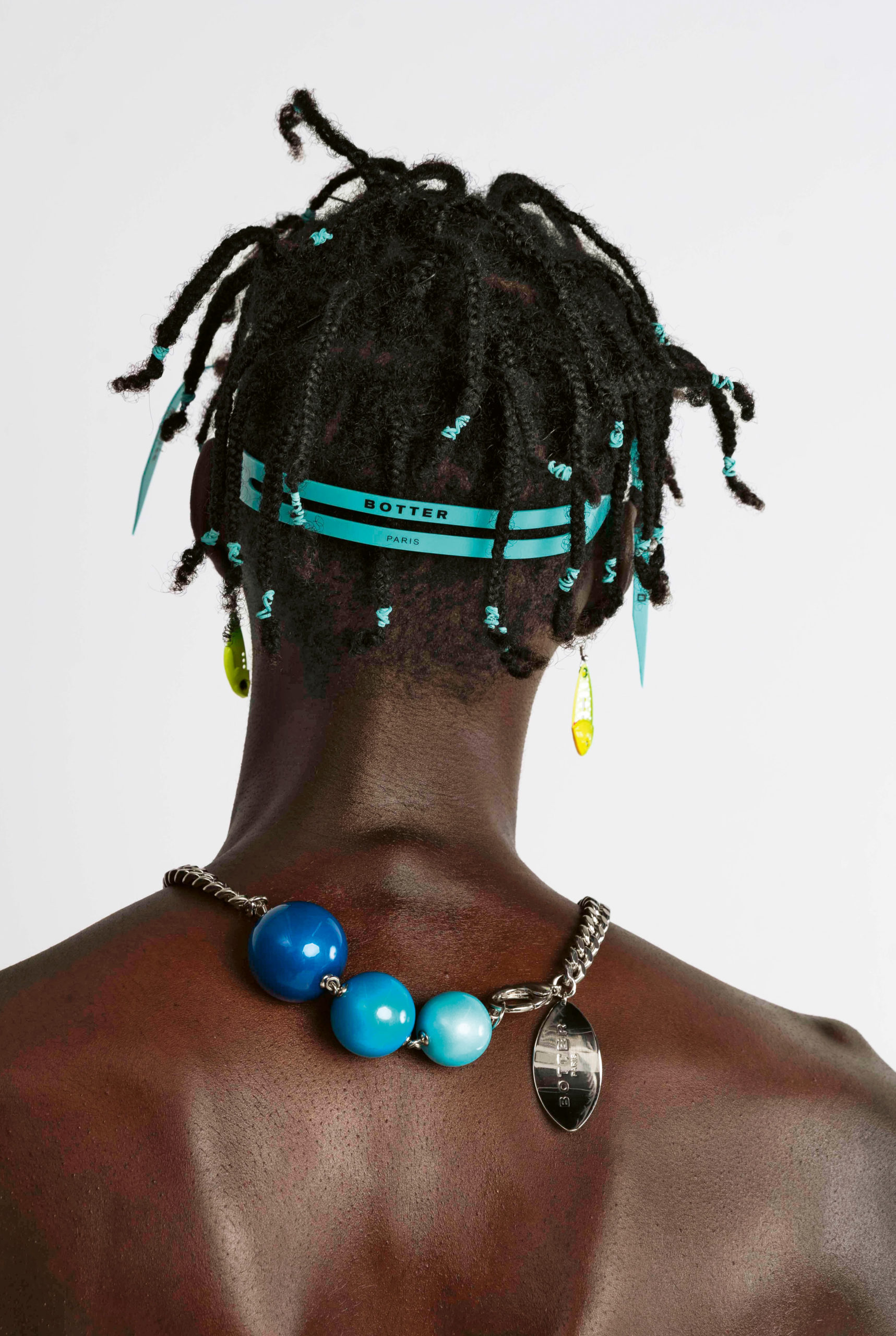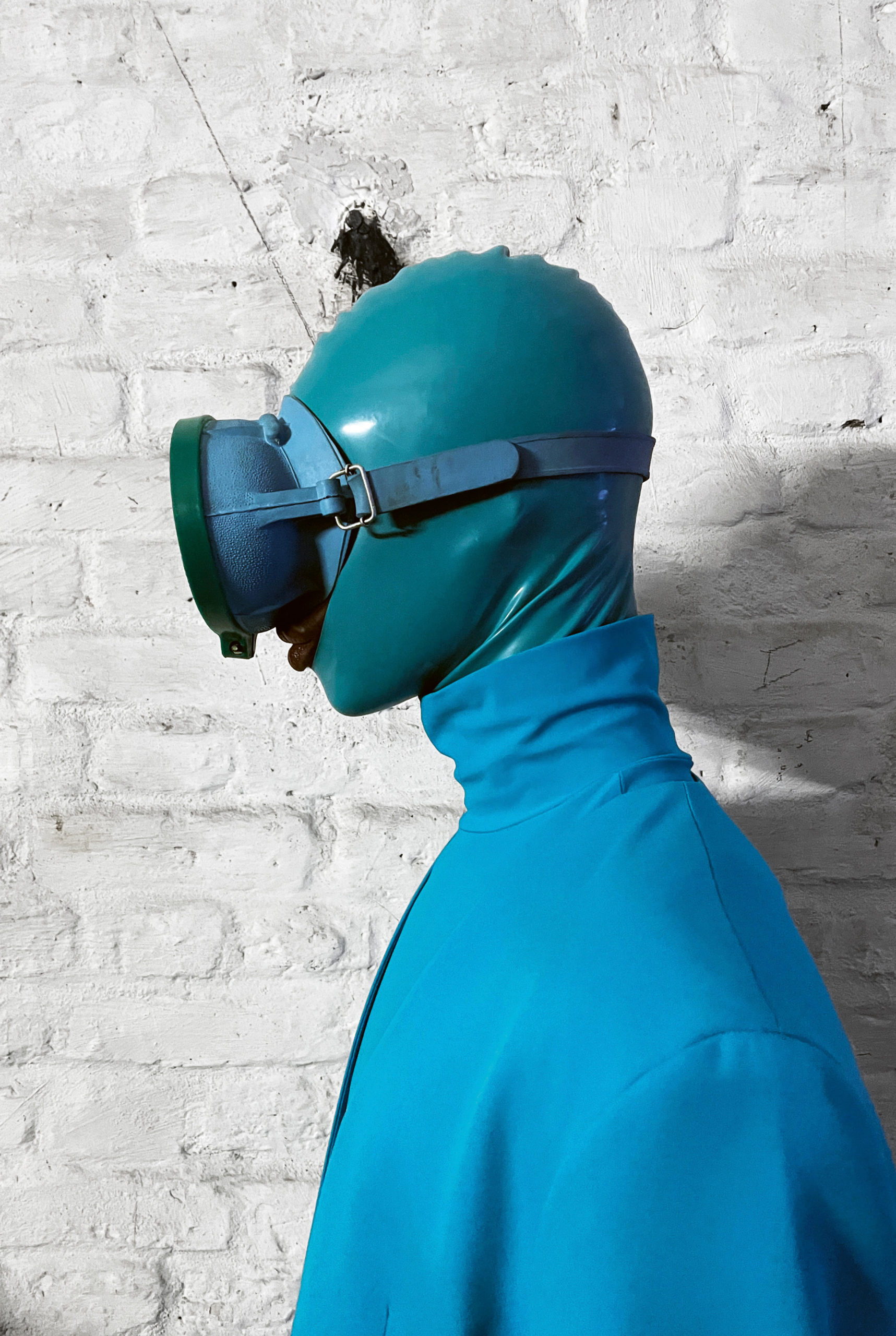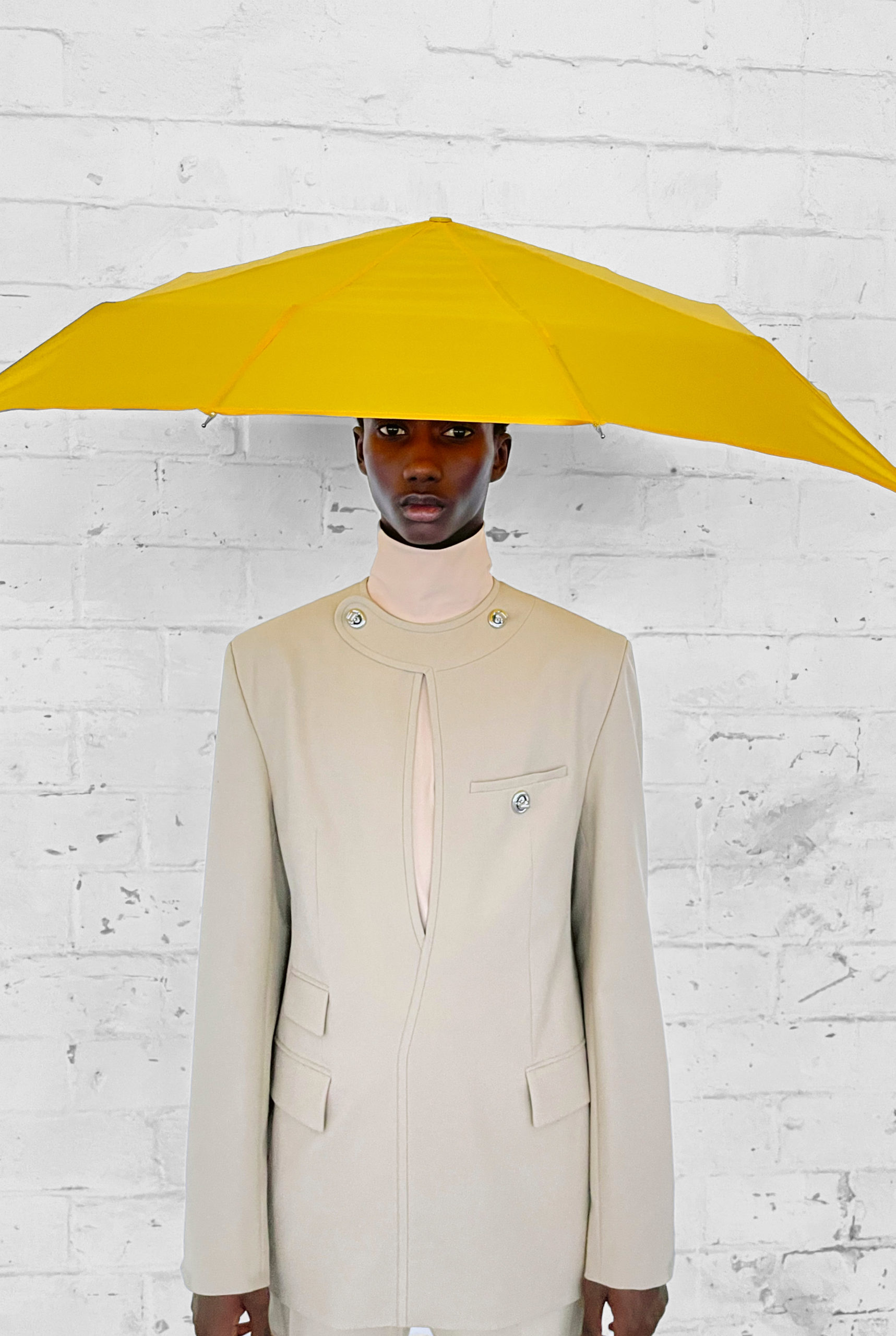 M. This is also the first time you've officially collaborated with the environmental NGO Parley for the Oceans.
R.B. Absolutely. Even though they have been entrusting us with materials – such as plastic – to use in our design for some time now. We like Parley's boldness and courage in taking a stand, and we have the same vision for the future.
L.H. This NGO is quite strict when it comes to selecting people they want to work with. Their members want to know what happens with the materials and ensure that recycled and un-recycled materials don't end up mixed up together. If their conditions are so strict it's because fashion is an incredibly polluting industry.
R.B. And it's fair that they are demanding, because a lot of brands want to tell a similar story without necessarily being really invested or committed. Our collaboration shows that this type of partnership is not a marketing tool, but a genuine privileged relationship seeking to communicate in a positive and artistic way on fundamental issues.
M. Upcycling has gone from a niche practice to one of the biggest trends amongst luxury brands. What do you think of this phenomenon and how do you explain it?
L.H. I think it's great, because honestly it's almost impossible to do nothing today with regards to the environment. For me, it's the most sincere thing there is and I think young brands like ours have really set the pace in showing big fashion houses how viable this approach is.
R.B. Luxury brands have woken up to the fact that consumers want different things and that they have the power to decide. The younger generation wants clothes with a soul, a real message. It's a new way for them to contribute to the world. In the past, charities had to go door-to-door to collect money, for example. Now with the advent of social media, people are becoming increasingly conscious and committed from an early age. It's a real game changer.
M. How do you see the future of eco-activism in fashion?
L.H. This industry is very innovative, it speaks to so many layers of our society! Everyone needs to wear clothes, and everyone looks at each other. If we have the right intentions and if we each do our part, I see a fairly positive outcome to all of this.
M. Do you think that creativity will still be possible with the rise of eco-anxiety?
R.B. Yes, of course. But it will probably involve a new form of creativity. Because creation and innovation are possible whenever you are pushed out of your comfort zone and learn to think outside the box.