On this Monday morning of June, Daniel Roseberry, 36, welcomes us in his vast office bathed in light. The spacious room, where a large white table dotted with a few drawings sits, overlooks the Place Vendôme. Since its rebirth in 2012, the French fashion house has taken up residence at the Hôtel de Fontpertuis at 21 Place Vendôme, the very place where Elsa Schiaparelli set up shop in 1935 until its bankruptcy in 1954. In 2019, his new boss, Tod's CEO Diego Della Valle, appointed the US designer as artistic director. Born in Texas to an Anglican minister father and an artist mother, Daniel Roseberry was immersed in a world where tradition and religion were intimately intertwined with creativity. And it is, in his words, « this unique cocktail that will set him on the right path ». After studying fashion in New York, he went on to work for Thom Browne, where he stayed for ten years. However, the frantic pace of twelve collections a year brought him close to burn-out and he even considered leaving the fashion world. But then the opportunity of an audition at Schiaparelli presented itself in 2018. Torn between the need to reconnect with himself and his inspiration, Daniel Roseberry threw himself for a month into the project of imagining collections that would give a new lease of life to the fashion house. Then everything happened very quickly, two weeks passed between the moment he was offered the job and the moment he flew to Paris. While Shocking!, the exhibition dedicated to the house of Schiaparelli, is being held at the Musée des Arts Décoratifs in Paris until January 2023, the Texan designer admits that he still has to adapt to the French way of life. But not to worry, it doesn't stop him from having fun and being ever more creative.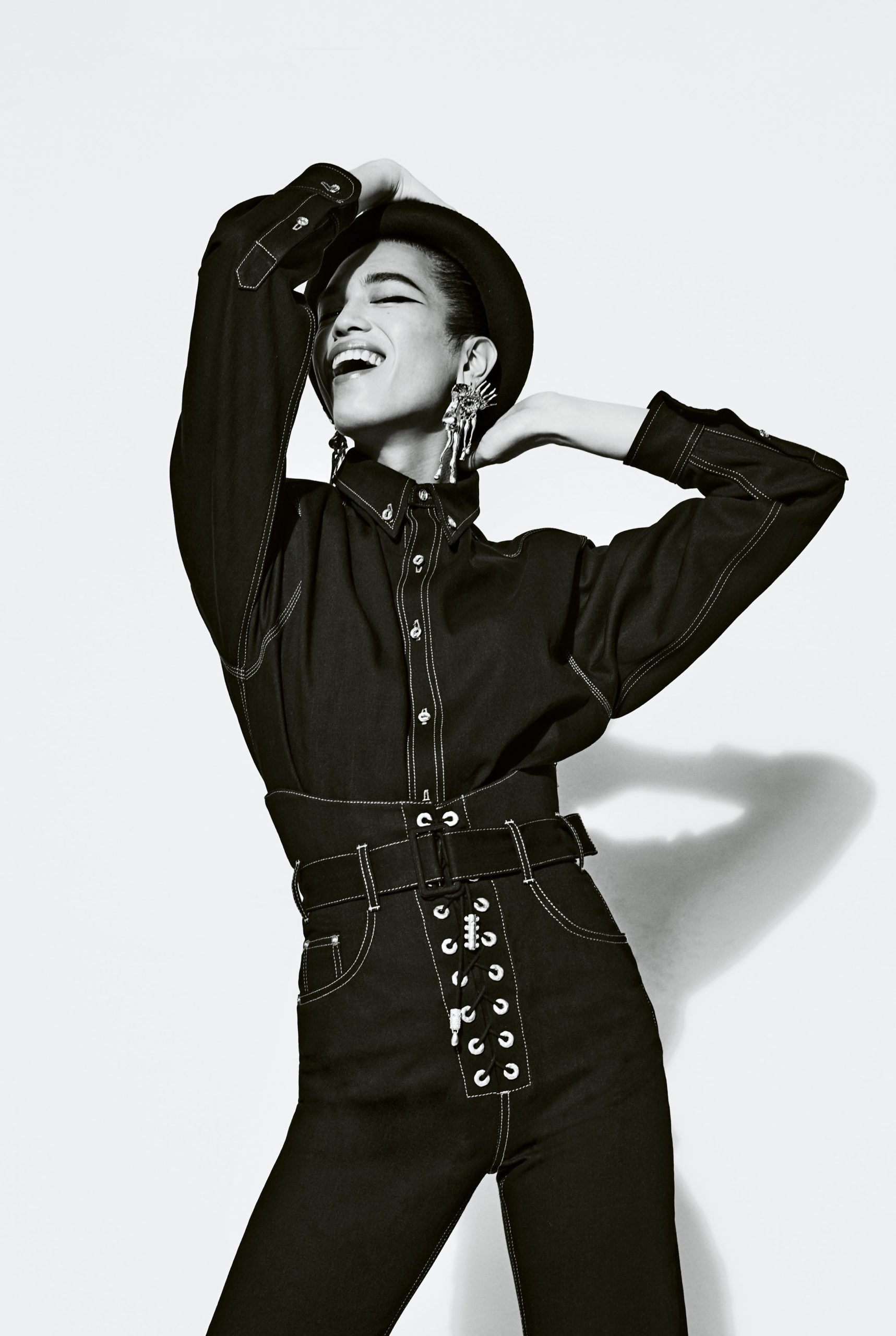 MIXTE. For the past three years you have been the artistic director of Schiaparelli, which has undeniably left its mark on the history of couture. What is your first personal memory of the house?
DANIEL ROSEBERRY. It was my freshman year in college in Texas in a fashion history class, when I discovered a Schiaparelli design. We were shown the lobster print dress designed by Salvador Dali. I loved this surreal and dreamlike combination of ideas, which was bizarre but also intuitive, intimate and very sensual. It left an impression on me.
M. Incidentally, you are the first USian designer to work for a French fashion house. What does this mean to you?
D.R. It's humbling, and it's really incredible. There are days when it feels normal, and there are days when it's impossible to take it for granted. I also feel that the people around me and the media have been very kind; it's like they wanted me to succeed here, which is a wonderful privilege.
M.Does being from the U.S. change anything in your creative approach?
D.R. I think the things you grow up with do indeed manifest themselves throughout your life. I was raised in the 90's in Texas, and for me it was a really cool era of pop culture that influenced me a lot. I remember vividly Michael Jackson's performance at the Super Bowl, how much it took me in, and the first albums I bought, En Vogue and Ace of Base. Those performances, videos and films from that time are really integral to all the inspirations and references I draw from. I love pop culture and music, and fashion is a way for me to create the same hooks you can find in pop music, those melodies that we play over and over in our heads…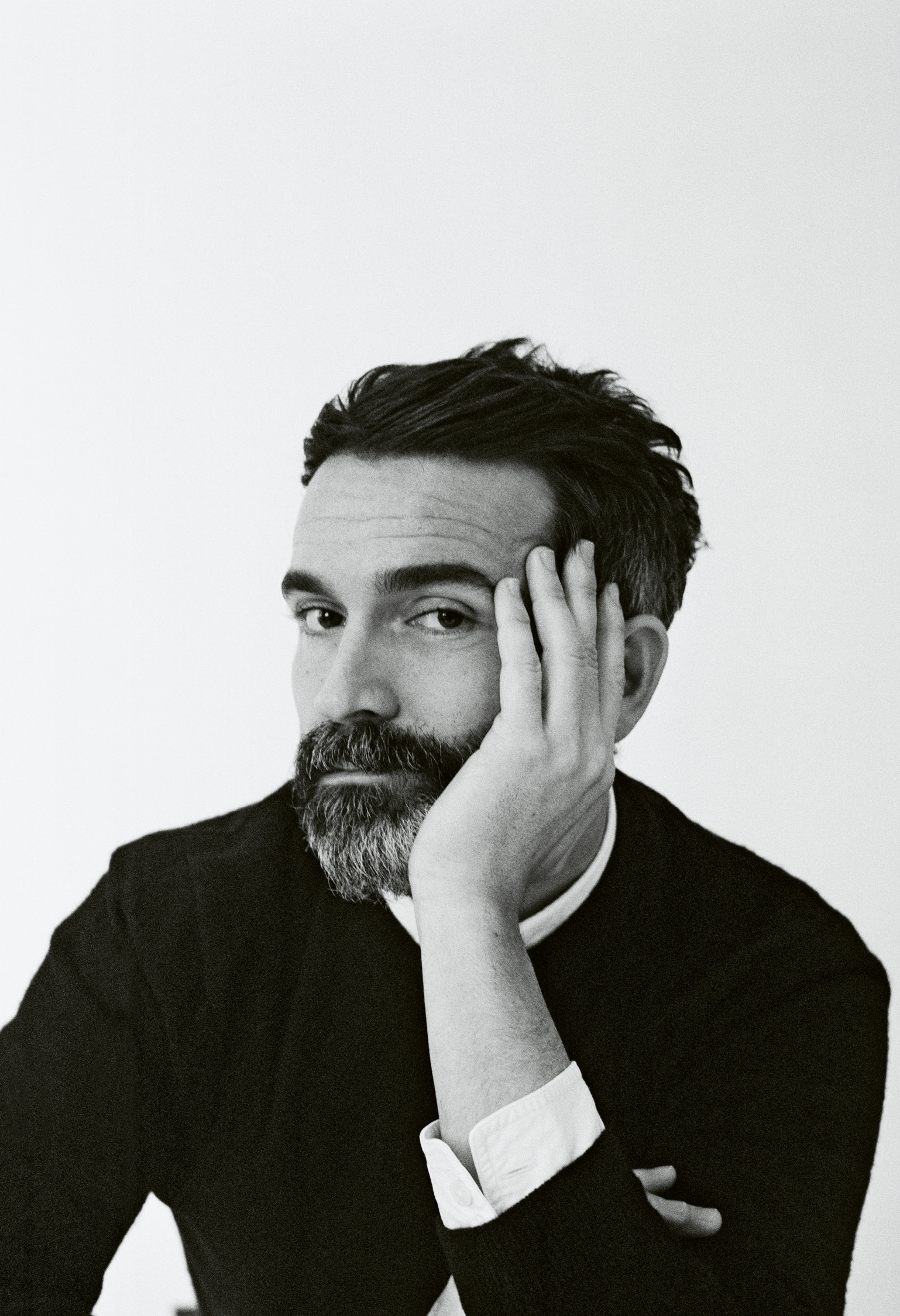 M.How do you conceive this blend of American culture and French fashion?
D.R. The collections reflect my vision of things. My idea is to combine the unique appeal of pop culture, the desire to design something that will appeal to a wide audience, with the heritage of traditional and very exclusive luxury. This combo creates a unique alchemy. My collections oscillate between the desire to captivate a large number of people and to be hyper-exclusive at the same time. That's our strong point.
M. Elsa Schiaparelli was known for her very bold, whimsical and surreal designs. To what extent do you retain her legacy and to what extent do you deviate from it?
D.R. I think it's important to do both thoroughly. I always fight to preserve the ethos of her work and process. One of the things she said particularly stuck with me: « Nobody knows how to say Schiaparelli, but everybody knows what it means ». And it's very important for me to capture what the label stands for, rather than referring specifically to Elsa's work. I think that's what she would have liked. I'm inspired by everything she made, the objects, the clothes… but for me what matters is really what Schiaparelli stands for.
M. What defines it is its undeniable link with the surrealist school of thought. What was your relationship to this artistic movement before you joined the brand?
D.R. I was quite close to it, in the sense that I think surrealism is this in-between world between the real and the completely unreal. I don't dream much when I sleep, but I'm a very big dreamer during the day, and a lot of my notebooks were filled with surrealist drawings, long before I joined Schiaparelli. A lot of the themes were repeated over and over again, there were these dreamlike associations, I think it was already there before.
M. Looking at your collections, we immediately feel that your outfits celebrate women and femininity in its broadest sense, with a very strong concept of women empowerment. Where do you find this energy?
D.R. My mother was always very chic and elegant, but she was also a very caring and warm person. This warmth is crucial in what I want to convey and this is what I want a person to reflect when they wear Schiaparelli. I gravitate towards generous designs that have a human touch and share a message. Moreover, the Disney films of my childhood also influenced me enormously: the princesses were always so empowered, there was really this idea of liberation, of fighting for your dreams.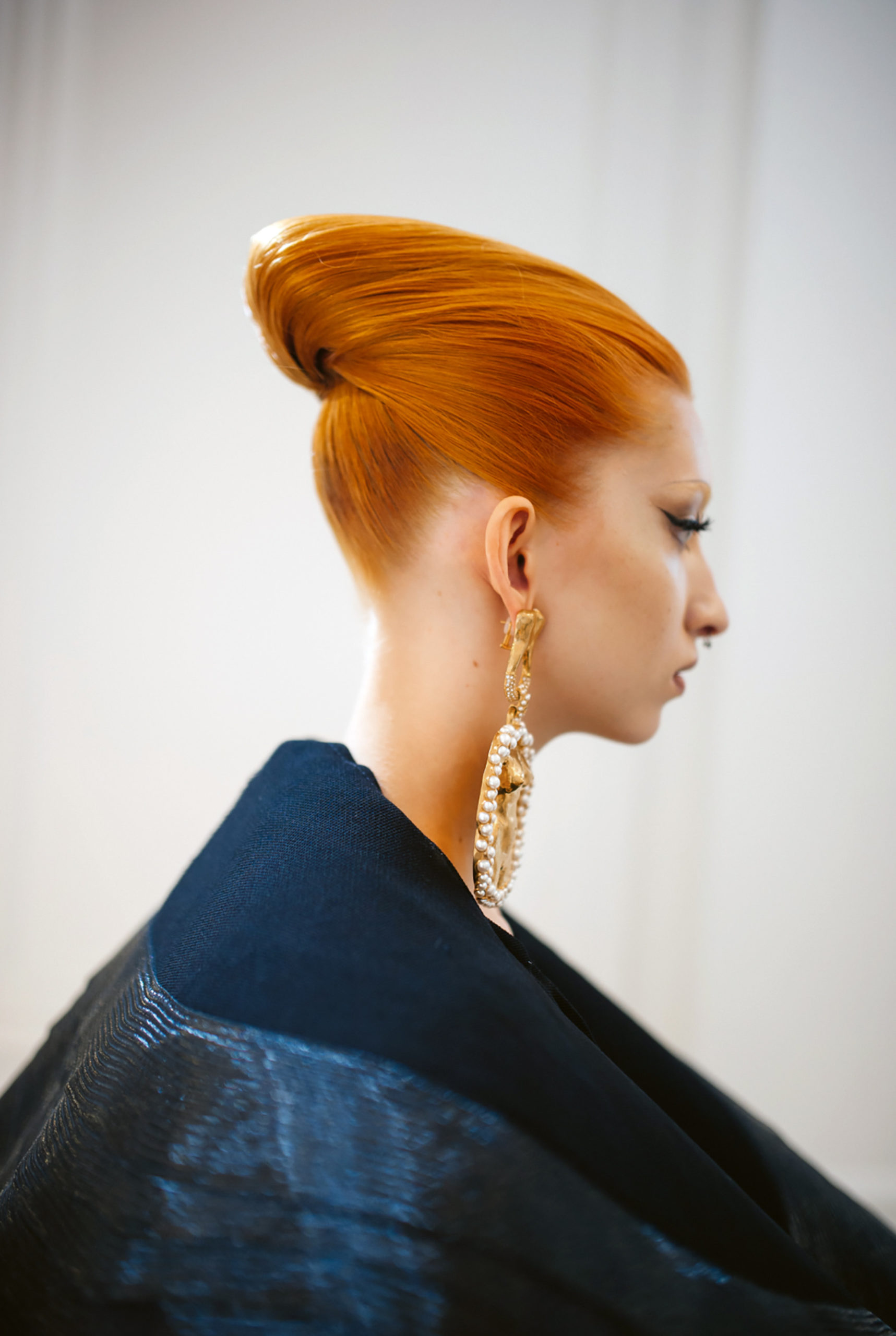 M. You talk about dreams, empowerment, liberation… What are the other emotions and messages you want to communicate through your creations?
D.R.  I see Schiaparelli as an intersection between creativity and luxury. It's rare to be in a house that is so well known in luxury traditions and at the same time hyper inspired by pure creativity. For me, Schiaparelli is a precious, unaltered jewel from another time, and that's what I want to convey.
M. Can fashion be a powerful tool for women, women's issues and feminism?
D.R. I don't think fashion has the power to save the world, but I think it can be a huge asset for those who have a dream and a desire to get a message across. But a collection needs a person inside to drive it, otherwise it's just an empty shell. And that's part of what I love, that this kind of outfit is able to help the most incredible people who wear them feel even more powerful.
M. What inspired you for your latest Fall-Winter 2021-2022 collection?
D.R. I always start the new season by looking at the previous one. The last one was a poetic, celestial and church-inspired collection, with black, white and gold as the main colours. It was about rigour and discipline, because it was a time when we were comforted by that. This time, I wanted to be more open, to establish a certain idea of Schiaparelli's unique chic, but without the anatomical parts nor the traditional codes of surrealism. I wanted this season to be a sort of celebration, like an exercise in creating an innocent world around us. This collection is the fashion I remember seeing as a kid in the late 80s and early 90s. We've reintroduced colour and the fitting is much freer. In the previous one, there was an evolution from look to look. And this time, each one is a creature of its own, a unique world. It's fun, but it's also very scary, because once you change your formula, you don't know what the result will be. Last season I was terrified that taking away the colour and volume would take away the magic, but I don't think it did. This season I've been braver in changing the process, I think from now on each one will be different.
M. What do you think is special about couture collections compared to ready-to-wear? Is there a major difference in their approach?
D.R. The couture collections are more fun in some ways because they are very personal. I work on them every day and I'm always trying new things. With the team, we use paper a lot. For example, we printed and cut out works by Gauguin and Matisse, abstract drawings or paintings and even still lifes to try to see what it would look like during fitting sessions. For the most part, these are just experiments, but what I love about sewing is that it really is the result of a genuine and raw creative process. It is the purest level of creation that can be achieved in fashion, because it is not contaminated by external demands and needs.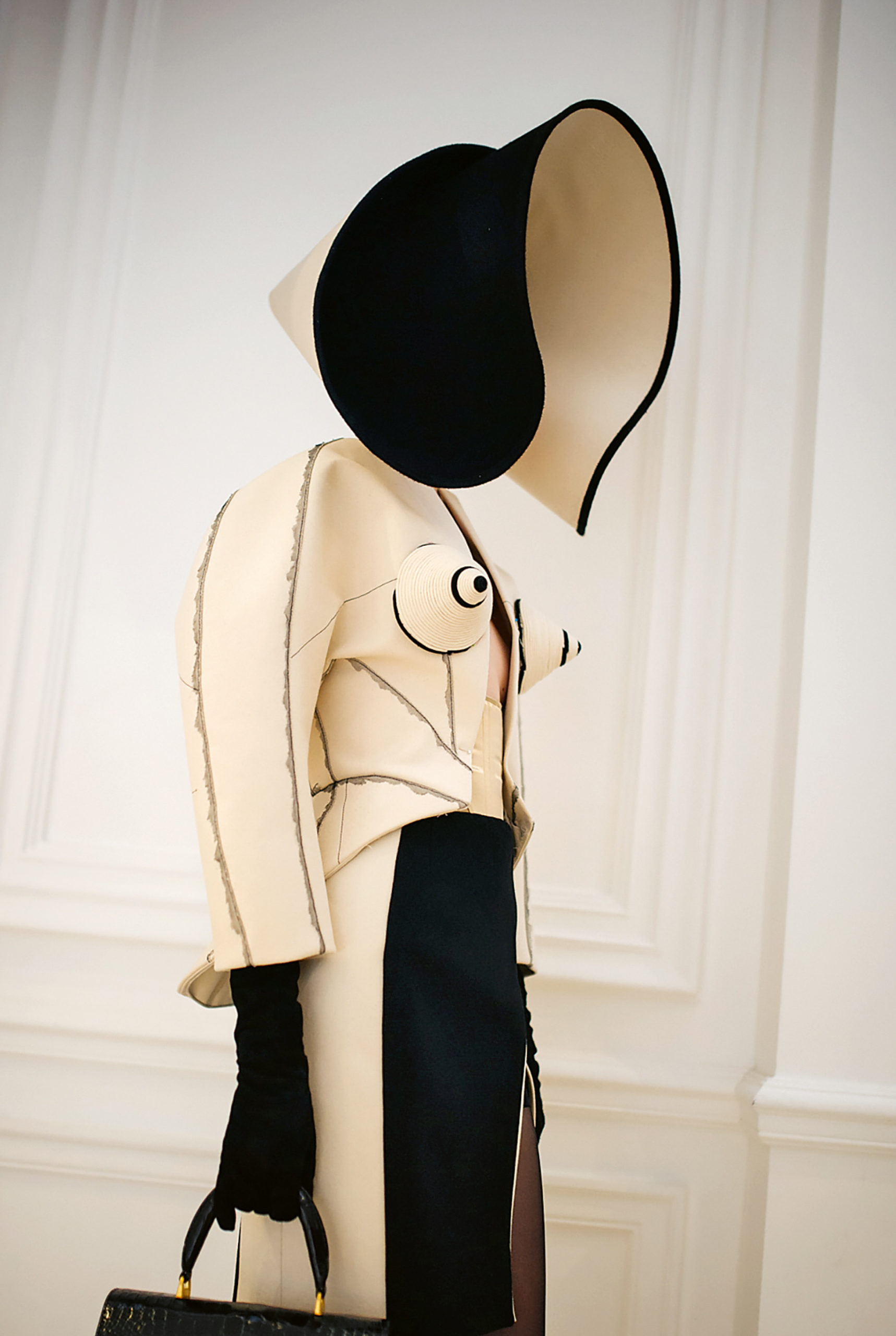 M. You have created a series of pieces for celebrities and empowerment figures, each in their own way: Beyoncé, Lady Gaga, Kim Kardashian, Michelle Obama… How important is it for you to tie your vision of fashion to pop culture history?
D.R. It's one of my priorities and passions. As I said, I love pop music, pop stars and all the people who create that culture. At Schiaparelli, we don't advertise, we don't pay stars to wear our clothes, they wear them because they want to and we give them something unique. That's important to me. Now people associate Schiaparelli a lot with certain important events where pop stars wear our designs, like last year (in January 2021, Lady Gaga sang the American national anthem for Joe Biden's inauguration ceremony; in March, at the Grammy Awards, Beyoncé broke the record for most awards won by a female artist; in July, Bella Hadid walked the steps at the Cannes Film Festival). They help create those key moments that define the times we live in.
M. You're adventurous in your designs, as evidenced by the green dress with six-pack abs you created for Kim Kardashian. How much freedom do you have? Do you set limits for yourself?
D.R.  For me, all the creations that can be a bit theatrical, spectacular, must keep the level of couture chic inherent to Elsa. That's where my limit is. Because Elsa was always elegant, even dressed as a radish. And that's the discipline, because if you make a six-pack abs dress that isn't chic, any designer could make it. I think Elsa's heritage and her work gives permission to literally go for anything, which is not the case with a lot of traditional French houses.
M. This dress has been compared to the Hulk character on social media. Can fashion be a source of inspiration for internet meme culture?
D.R. It's quite tricky, because you can always think that someone is making a look to create a meme, and when you realise that, it breaks the whole spell. I never design with the idea of generating a meme, yet there has to be that little thing that can make the creation iconic, because Schiaparelli is all about iconography. Whether it's the abs for Kim Kardashian, the dove on Lady Gaga, Bella Hadid's golden lungs or the Saturn earrings created for Adele, there has to be something that people remember, just like the hook of a pop song that you can't forget. Otherwise, it's just a nice dress or accessory, and anyone can do that.
M.  At the moment, an exhibition at the Musée des Arts Décoratifs in Paris takes us into the surreal world of Elsa Schiaparelli. What can we expect from you and this great house in the future?
D.R. My promise is to never take this job for granted. And my desire is to go further and further in my process so that each season feels like a new beginning. I want this to be a thesis on how I see the world, it's a personal challenge I set myself, it's my commitment.