Veste et short en nylon, LACOSTE.

 
As a visionary and humanist choreographer, Angelin Preljocaj keeps deconstructing the great ballets in order to better reinvent them. Meet this major figure of dance at the Pavillon Noir in Aix-en-Provence, where the Ballet Preljocaj Junior, consisting of 10 permanent dancers, is based.
Grand Prix National de la Danse, Officer of the Order of Merit, elected to the "Académie des Beaux-Arts" in 2019 in the choreography section… At 64 years of age and with over 50 creations under his belt, Angelin Preljocaj no longer has much to prove – except perhaps to himself. Known for having broken the codes of classical ballet, he cut his teeth with Merce Cunningham in New York, then Dominique Bagouet, pioneer of the French New Dance. From solo to large-scale works, from adaptations of traditional ballets (Romeo and Juliet, The Rite of Spring) to personal creations inspired by tales and legends (The Nights, Snow White, Siddharta) and more abstract references (Near Life Experience, Empty Moves, set to the music of John Cage, and Still Life), the choreographer takes his audience by surprise from one piece to the next, just as much as he seeks to surprise himself, never getting bored. After collaborating with artists as diverse as Adel Abdessemed, Air, Enki Bilal and Azzedine Alaïa, he continues to break free from the field's shackles while stepping out of his comfort zone. While his Swan Lake and his philosophical pop choreography Deleuze/Hendrix are currently touring, Angelin Preljocaj is developing collaborations with artists Jeanne Vicerial and Prune Nourry*, and Thomas Bangalter from Daft Punk, with whom he is creating Mythologies**, an exploration of our contemporary rituals and our founding myths, in the image of this choreographer's posture, torn by the need to revisit our heritages through the prism of present-day questioning, always in search of upheaval and reinvention.
MIXTE. Dance is linked to the concept of commitment because, in a literal way, the body and the mind are particularly committed. What is its transformative power?
ANGELIN PRELJOCAJ. Practicing dance sometimes means getting a grip on yourself. There is also a lot of pleasure, sensuality, exciting physical adventures, but first and foremost it's all about rigour, discipline and constant practice. If you stop training or warming up for a certain period of time, you very quickly lose your skills. All this has to be put back into play every day. It's a form of resistance… which is in a way part of the dancers' DNA and is then replicated in life itself. That is to say, we try not to let our guard down, to always be a bit in the fight. On a social level, when there is an unacceptable or revolting situation, this instinct to resist may come out. Nobody is perfect and sometimes we let go a little. But in general, this is what the school of dance teaches us in the end, that we must not give up.
M. What are your commitments and battles?
A.P. At the creative level, it looks like making an ecological version of Swan Lake (in his rewriting, Preljocaj stages an ecosystem threatened by speculative madness, editor's note). I put the piece back into context. In the title, there is 'the lake' and there are 'the swans', two entities threatened by global warming and by ecological alterations linked to rampant industrialisation. So I built the whole drama on the idea that if we do nothing, even the swans will disappear. More than 500 animal species have become extinct in the space of 80 years, which is quite astonishing when you think about it. And it adds to the tragedy of the ballet.
M. For almost 35 years, you have drawn on a repertoire of tales from all over the world, and strong themes keep emerging in your creations: spirituality, mythologies… Themes touching on universality. Is this a way of (re)reading today's world?
A.P. Absolutely. I don't know if it is related to my Balkan origins – since my parents are Albanian refugees –, but I try to think of art as a kind of message to humanity. It's a bit naive, but I like to see it that way. The funny thing about dance is that there are no words. It's a language, just like painting, except that these are arts allowing you to communicate directly, beyond reason, in an almost telepathic way. Sometimes, in as little as three dance moves with some music, you can reach the depths of a being and make them feel things that would perhaps require 5 chapters, should you attempt to put them in writing.
M. You are recognised for the way you have broken the codes of traditional ballet, by infusing classical dance with a touch of modernity. The sector seems to be gradually opening up, becoming less rigid, blending different styles together more. Would you consider this to be a positive sign of openness in the world of ballet?
A.P. Yes, that's what I keep practising in my work and through my dancers' training: they can very well take a week of classical classes and then contemporary, and then contact dance… We keep switching around so that they don't get stuck in a kind of technical straitjacket. We try to broaden the range of technicality and virtuosity. I'm very interested in perfect technical mastery, I will admit it, I'm fascinated by the way we can push the body to its limits. But for that, you have to diversify your techniques and open up the field of experience.
Captures du film « Commitment », réalisé par Neels Castillon.
M. You choose to work in conjunction with many other disciplines: fashion, the plastic arts, music… going so far as to direct films, and using the video medium in certain works. Is this also a way of taking ballet out of the strict confines of the opera house?
A.P. I really enjoy working with artists from other creative fields, because it really fuels me. This hybridisation of the arts creates an otherness in one's own creation, which is very enriching, really. For example, I am convinced that the same choreography with different clothes and styling can have a completely different impact. I am therefore very attentive to collaborations with people from the fashion and design industry. They are creators in their own right, who revolutionise the way we see the body, who question it with clothing. I have worked with Jean Paul Gaultier and Azzedine Alaïa; at the moment, it is with Jeanne Vicerial. There are similarities between dance and film as well. For example, rhythm is a very cinematic matter. We see it in the editing. Also, the place of bodies in the frame is not the same as in the theatre. All these questions respond to each other, it's a permanent ping-pong that allows me to challenge my way of creating on stage, to try to reinvent myself each time.
M. After more than 50 creations and gaining international recognition, how do you manage to keep reinventing yourself and staying committed to your practice?
A.P. For example, by not settling for the comfort of the Pavillon Noir where we are located – an architecturally sublime place, with magnificent through light, where we have very beautiful rehearsal studios. By leaving this exceptional place to seek out other experiences, as I did at the Baumettes prison when I worked with female prisoners. We created this prison ballet, which went on tour (Soul Kitchen, 2019, ed.), because I very much wanted to engage with non-dancers first and foremost, and also with women who were in a situation of loss of dignity caused by incarceration, with all the stigmas this implies. It really gets you out of your rut. Here, we are no longer in the gold and red velvet of fancy theatres, but in the real world, in the hard world, in close contact with situations and stories of disrupted and damaged lives that challenge us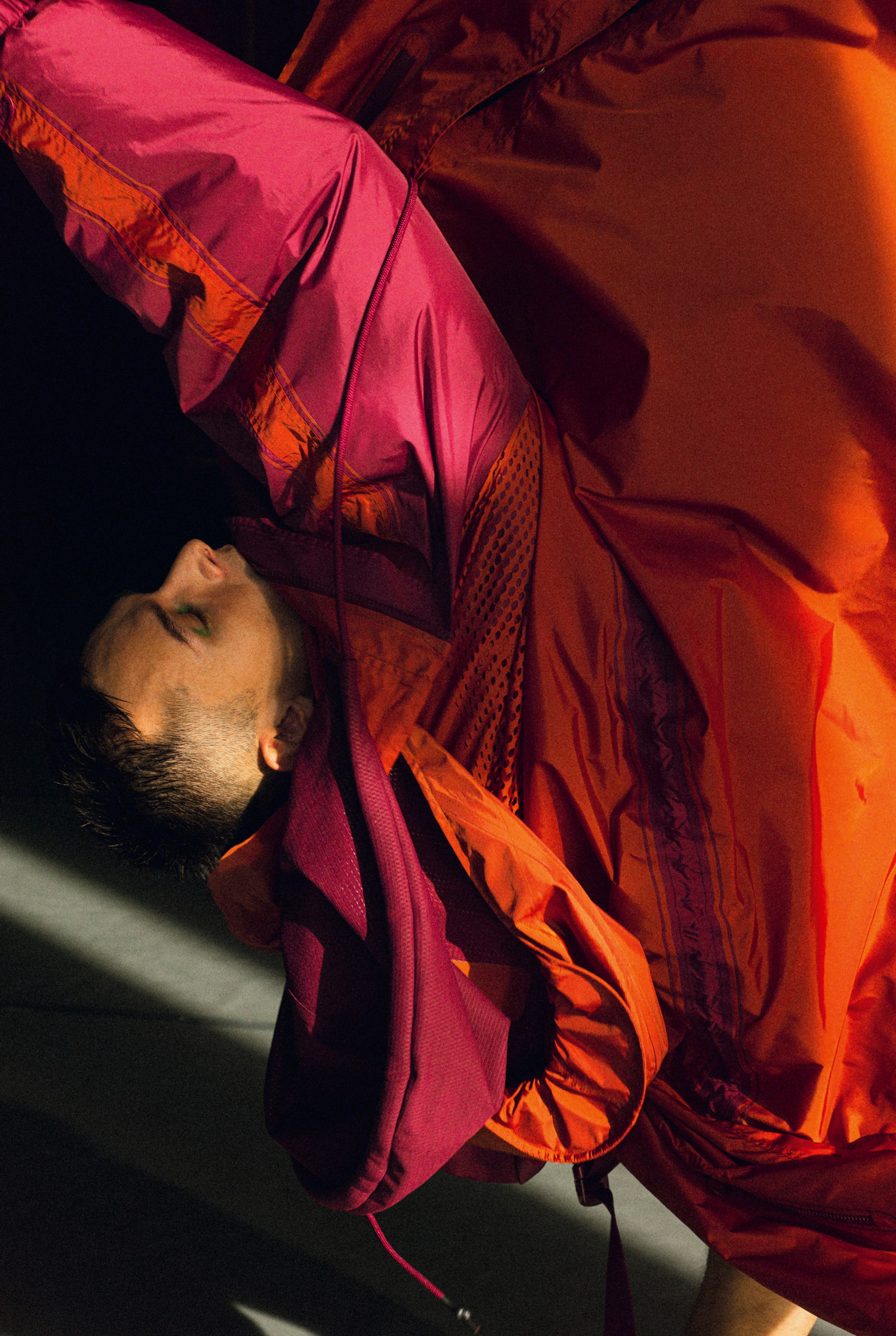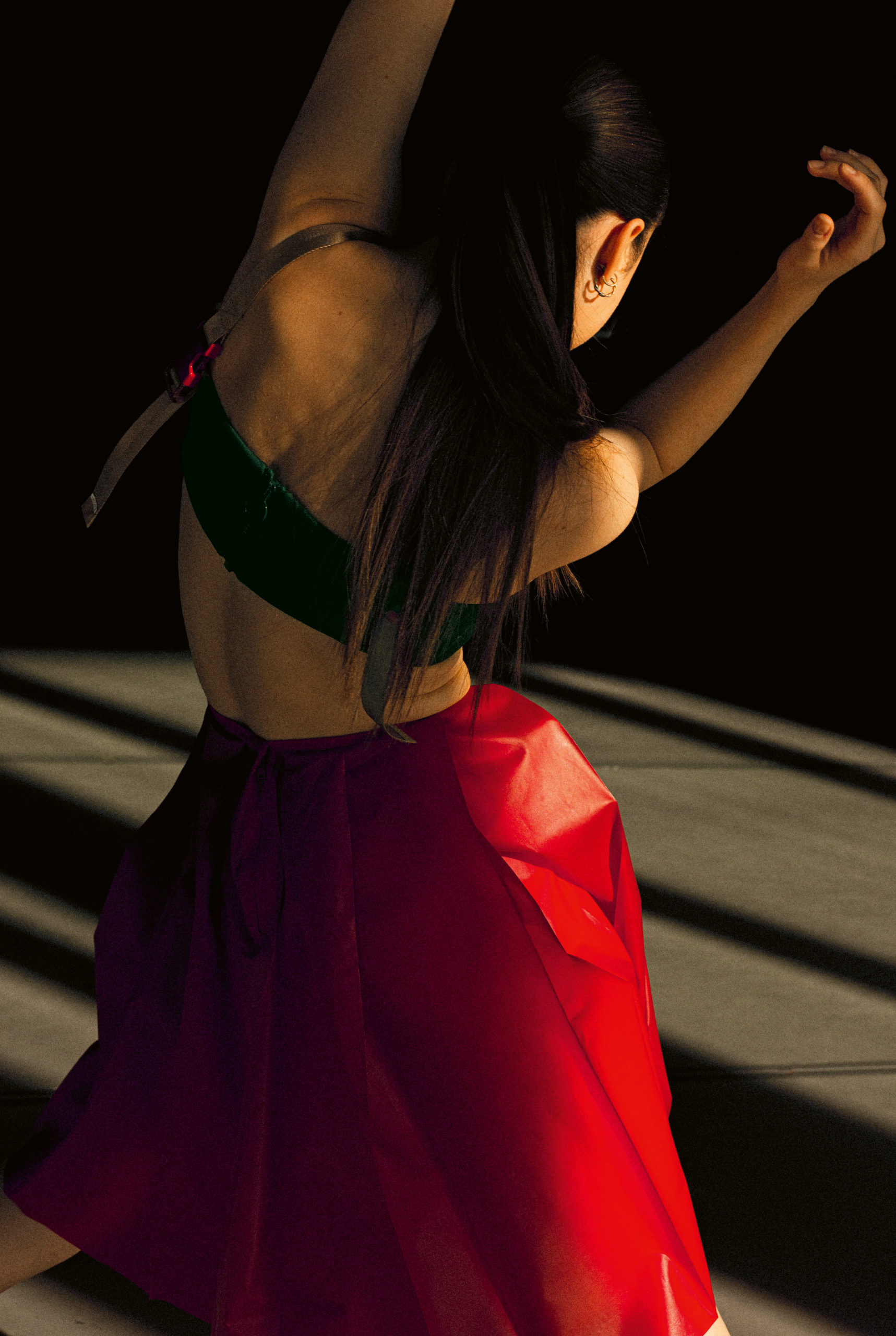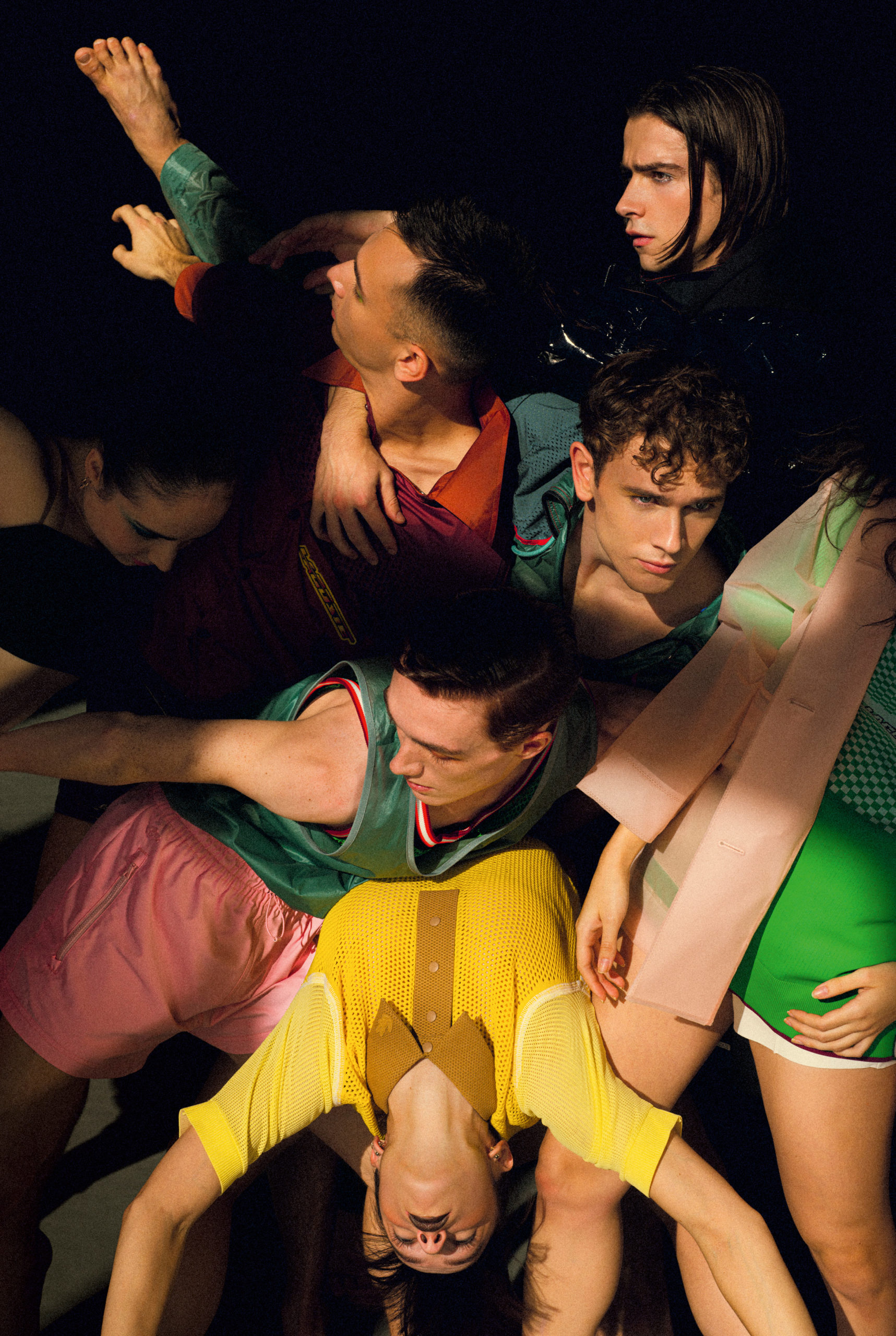 M. With successive lockdowns, our bodies have never been so constrained and monitored. A few months ago, the clubs had to close and it was "forbidden to dance" in bars and restaurants. How did you receive this news?
A.P. It's not so much the bodies that are being constrained, I think it's the experiences that are constantly being pushed back, interrupted. When I read the headline on the front page of a newspaper, it made me feel funny: « No Dancing »; It's tough! When is a person considered to be dancing? If you walk into a bar with your hips swaying a little, that's dancing to me. And then what? Are you supposed to say, « Oh no, get out right now and walk back in normally, okay?!" It's a bit strange. It's interesting to look for the limit – where do you draw the line between dancing and not dancing? – and at the same time, I think that in the background, there is a real health issue: when you're dancing, you're sweating, exhaling a lot… If you're in a rave party, for the virus it's all good. So here I am, a bit torn between two extremes, laughing or crying!
M.You spoke of the body's resistance, as dance requires an extremely rigorous practice. A recent survey in Mouvement dealt in particular with the use of drugs amongst dancers, who are subjected to strong psychological and physical pressure. How can we work towards a healthier and fairer dance environment?
A.P. It's a question of respect. Respect on all sides, i.e. with the people we work with. Trusting them and putting them in a situation of responsibility, whatever their position. Etymologically, 'responsibility' contains the word 'response'. It's all about giving the possibility to reply. In my opinion, it is also a way of making them set very high standards for themselves and for the project we are defending together. If we do this, we don't need any hysteria to get things moving, nor do we need abuse. In general, it happens with great generosity. This is a principle that I apply at every level, with the dancers as well as with the technicians, the administrative and production staff, and the press. I try to extend this hygiene of human relations into the 'company', because we must remember that it is a project that we are leading together, we are not pawns.
Chloé (droite) : Parka en polyester, Polo et short en coton, LACOSTE / Chiara (au milieu) : Polo en résille, Jupe en coton, LACOSTE / Mattéo (au milieu) : Débardeur en nylon, débardeur en résille, short en coton, LACOSTE / Giorgia (gauche) : brassière et jupe en polyester, LACOSTE / Leonardo : Pantalon et veste en nylon, LACOSTE / Edouard : Manteau en coton verni, LACOSTE.
M. As a choreographer, you also have a form of responsibility for transmission. What do you have to pass on, and how?
A.P. What I'm trying to pass on is precisely the idea that it is necessary to pass on, above all! I fought, for example, to have notation (the process of recording movement in writing, editor's note) taught at the national dance conservatory. Because it is a very beautiful art, but a bit amnesic. All we have are old fading videos, we hardly see anything on those over 50 years old. Until recently, there was no written trace. But writing is also a way of giving performers the space to personalise their take on the role. I remember when I was a dancer and I was shown a video to learn a role, I was told: « See, that guy in the blue shirt, you have to do everything exactly like him." But what was I supposed to do like him? Where does the copying stop, the completely mechanical mimicry, and where does the interpretation begin? Is this head movement the dancer's adaptation or is it in the choreography? It's a bit like asking a pianist to learn a Beethoven sonata by giving him a Glenn Gould record. You would have an exact copy of Glenn Gould's interpretation, not a copy of Beethoven's work. To allow for a variety of interpretations, I think it's very important to give dance its memory back.
*Atys, premiered in February at the Grand-Théâtre de Genève. ** Mythologies, a creation for the dancers of the Ballet Preljocaj and the Ballet national de Bordeaux: premiere in July at the Opéra national de Bordeaux, then on tour.
PHOTOGRAPHER: NEELS CASTILLON / STYLING: LARA CVIKLINSKI / HAIR: QUENTIN GUYEN. HAIR ASSISTANT: SON SHABMIXAY. / MAKEUP: AXELLE JÉRINA. MAKE UP ASSISTANT: OPHÉLIE MIRABEAU. / STYLIST ASSISTANT: CLARA PILCZER. ASSISTANT OT THE PHOTOGRAPHER : ARIANA LONGEVIAL. / D.O.P: ROMAIN ALARY.