At 34 years old, the career of Lauren Wasser shows no sign of slowing down (magazine covers, fashion shows, advertising campaigns…). And yet, 10 years earlier, the world of the young model and athlete stopped right in its tracks, as she became yet another unsuspecting victim of toxic shock syndrome (TSS for short), a rare, life threatening complication of certain types of bacterial infections, mainly affecting period product users. This diagnosis almost left her for dead and resulted in a double leg amputation. A wake up call for Lauren: after a lengthy and painful recovery, physical as much as psychological, she starts working relentlessly alongside congresswoman Carolyn Maloney to promote legislation to protect tampon users, and request more research and transparency from a very reluctant "Big Tampon". As a survivor of TSS, Lauren becomes a safe space for victims around the world to share their stories, using her platform and her career to communicate around an issue at the crossroads of several big social questions such as misogyny (more research is made on coffee filters than period product), ecological consequences (intensive agriculture and the use of pesticides) and economic toll (a lifetime supply amounts on average to 20 000 euros for about 16 000 tampons) Against all odds, the "girl with the golden legs" makes a triumphant comeback into an industry centred around looks and the standardised notion of what a « perfect body » should be; Moving the lines and the norms, she managed to turn her difference into her strength and made her prosthetics her trademark, opening doors for more differently-abled and disabled models to appear on the catwalks.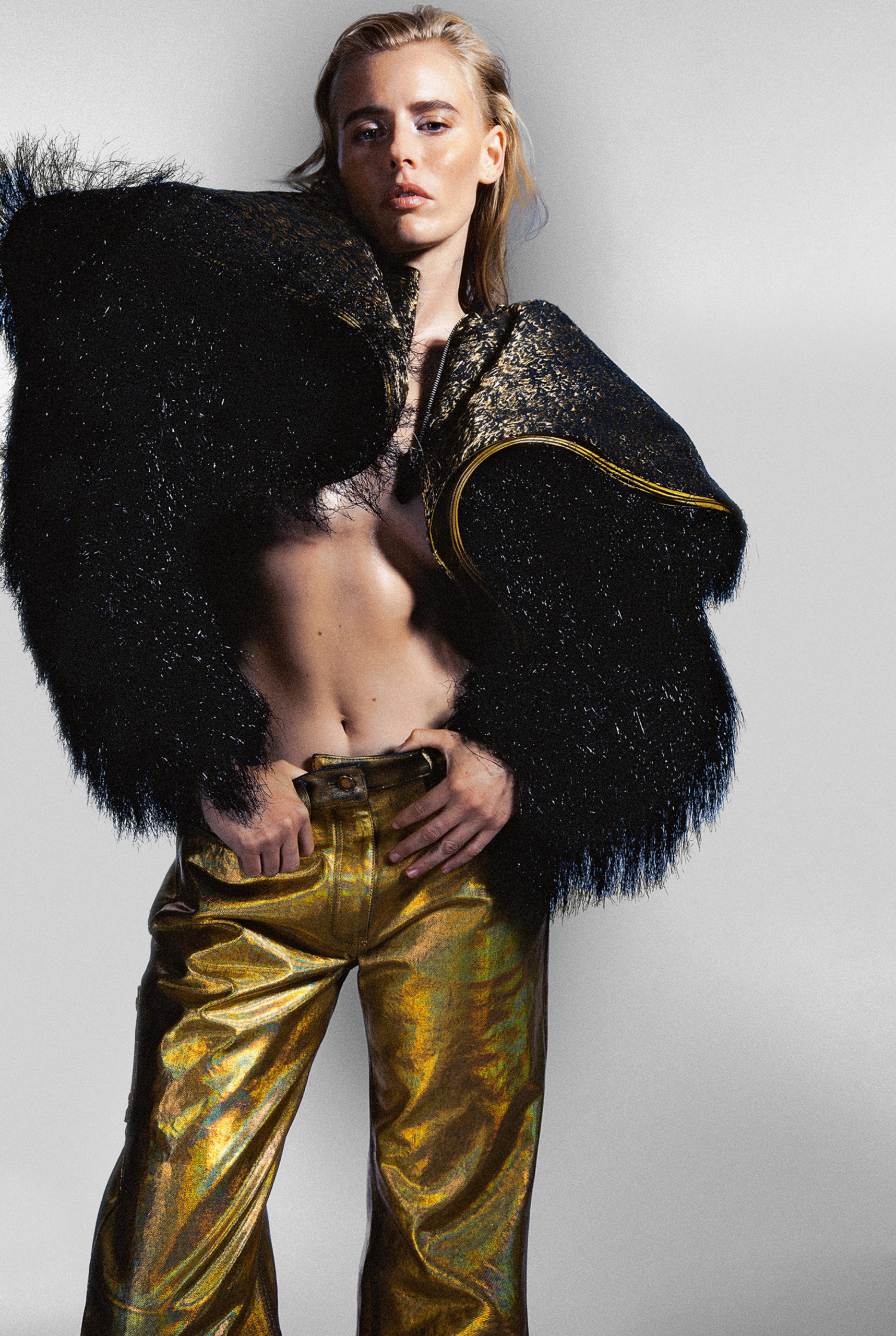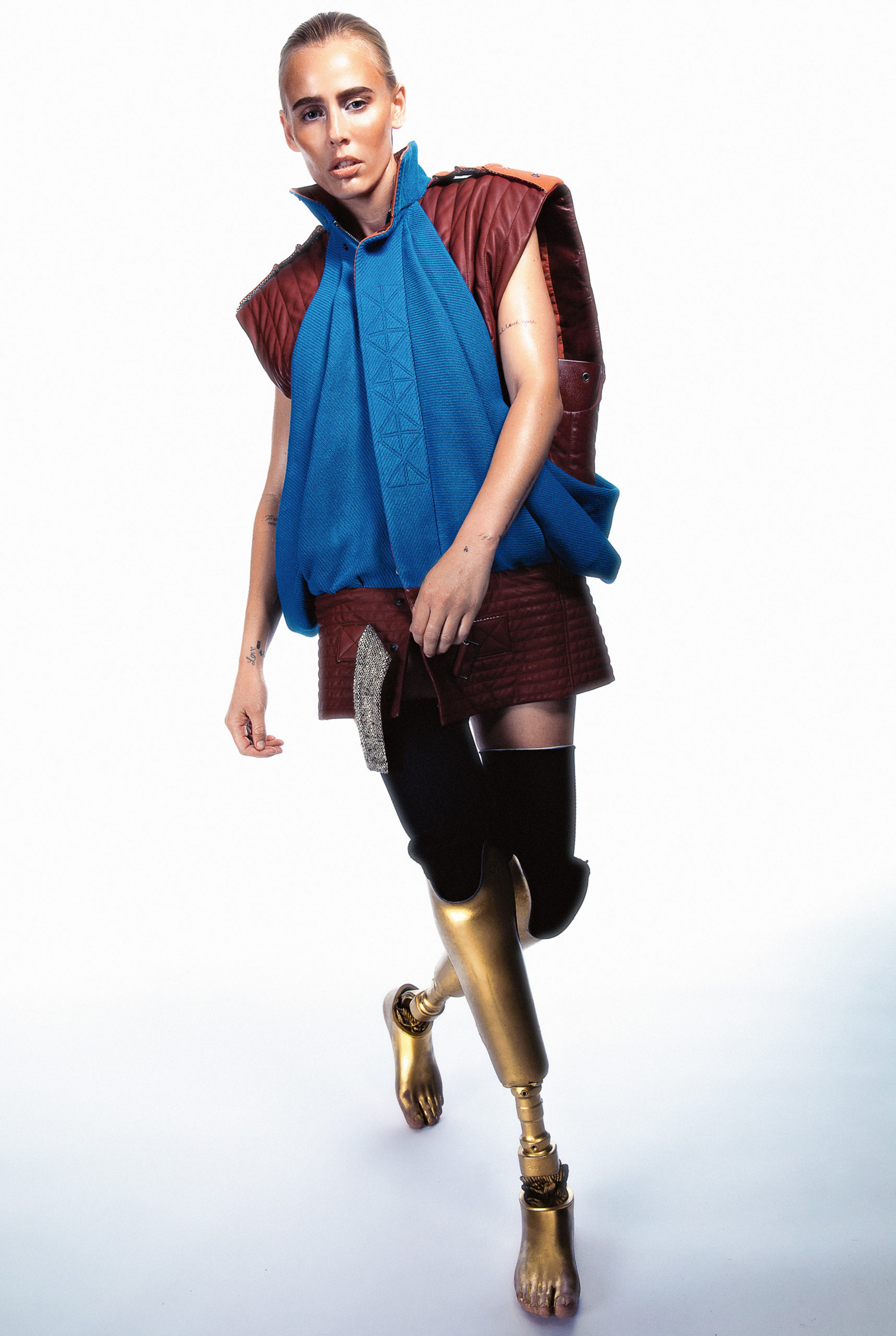 MIXTE. Both your parents were models, and you started in the industry when you were still a child. Was it obvious for you to pursue this career as a young adult?
Lauren Wasser: I was just kind of tossed into it, my mum and dad were both models, my mum (ndlr: Super model Pamela Cook) had me when she was 21, she was shooting with Patrick Demarchelier for Vogue Italia and they threw me into the shot so it's kind of just been in my blood, and part of my everyday life.
M. What was your life like before your toxic shock syndrome?
L.W. I was active, playing basketball, my first love. Being an athlete was my dream, everything revolved around maybe going to WNBA, playing in college. I prefered to wear Jordans than a pair of Stilettos, I was very much a tomboy…
M. How does a healthy young model and athlete come to terms with not only a near death experience, but also a double amputation?
L.W. It was the worst thing that could've happened, but I just had faith and I knew I would come out of this somehow. I really had to build myself from the ground up and inside out and figure out what life is really about. It taught me that it's not just physical that matters, it's about what you do and the message you share with the world, how you lead your life. So I thought about that and realised TSS had been killing women since before I was born. That was really what ignited that fight in my heart: this fight for transparency and research was bigger than myself.
M. I imagine this experience has made you grow a lot…
L.W. Yeah of course! I contemplated suicide, and my depression was very severe to the point where I didn't want to be here anymore, I didn't see myself ever even being looked at, loved again. I could never imagine the modelling industry would look at me again. I had just shunned everyone out. This experience led me to dig deep and find my own self. My faith honestly kind of got me through it..
M. At what point did you decide you would go back to modelling?
L.W. I didn't have any plans, I didn't think it was a possibility, again the fashion industry is so one dimensional, and has been for my entire life, so I already knew that it was one way, one vision… So my hopes were never to go back; it was more so just to tell the world that periodic protections are a huge problem affecting the future, and the young generation of girls who are now getting their periods around 8-9 because of the hormones in the food and are more susceptible to getting TSS. This is what made me want to share this new version of myself.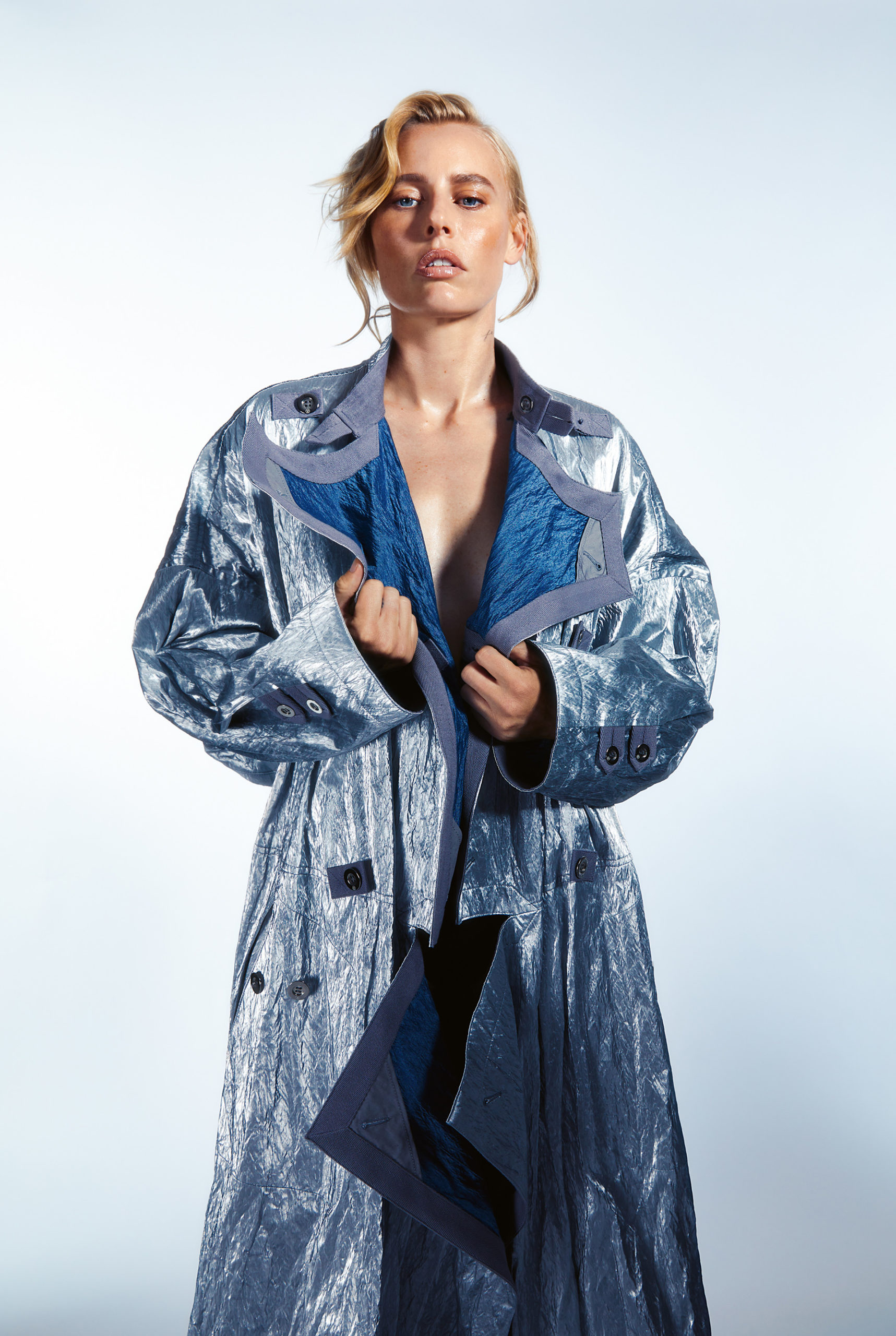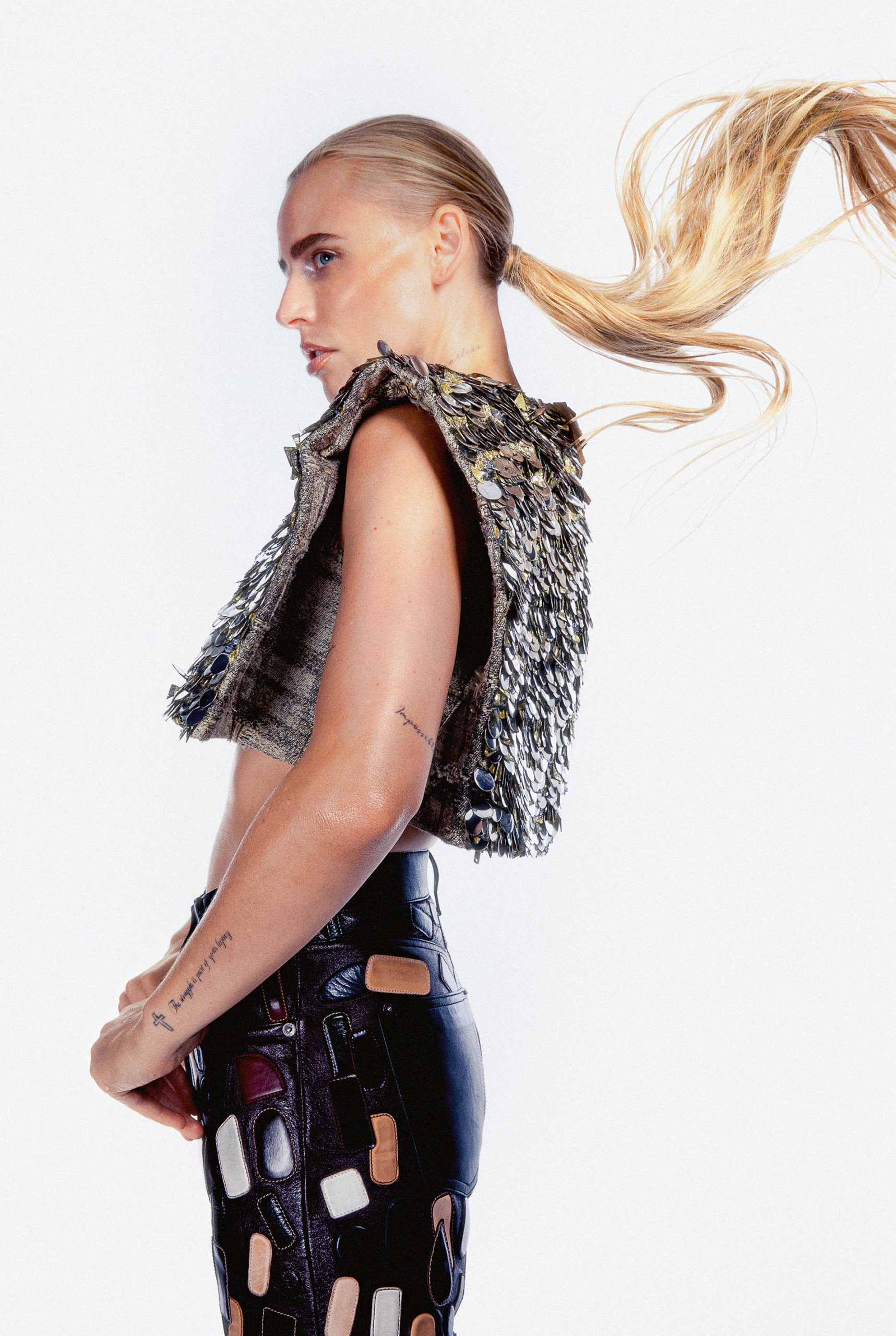 M. When did this personal fight to live turn into activism?
L.W. When I realised that Carolyn Maloney had been trying to pass this bill called the Robin Danielson Feminine Hygiene Product Safety Act for the past ten years at the time (named after a victim of TSS who died in 1998) that in itself was mind blowing. From then on, she started taking steps to introduce it, re-introduce it, making noise around it and it was still repeatedly denied by congress. Two decades later, nothing changed; When we met she looked at me and said: "Had this bill passed you probably wouldn't have found yourself in this situation." I also talked to a woman who had lost her daughter to TSS a few years later, having her on the phone screaming and crying, realising she would never see her again… This obviously is the type of thing that hopefully will get people to pay attention.
M. Since 2012, have you seen any progress from tampon companies in terms of research and transparency?
L.W. No. To this day there is still very little transparency, it still not enough, the product needs to change, that's the most important thing; there has to be something that's safe enough for us to use without worrying; even if it's 100% cotton you still have pesticides…
M. What gave you the idea to turn your own prosthetics into your signature golden legs?
L.W. When it comes to prosthetics, everything is so medical and impersonal. It's hard for someone to express themselves, their identity, their unique vibes when they are given something so foreign to them. I was in a wheelchair for 8 months and it was a torturous mindufck, I was looking at my prosthetic just sitting there, wondering "What do I wanna do? How do I make this my own? How do I adapt to it?". At the time I was obsessed with A$AP Rocky and his gold teeth; I was just like fuck it, I'm gonna turn them gold. Instead of gold teeth I'll have golden legs. It became part of my identity;
M. How did you manage to turn your difference into something brands are interested in showcasing?
L.W. Things didn't happen overnight. It took a long time. It's a constant fight with the industry and society at large on acceptance. but we are finally at a place where we are recognised, we created this lane and we are finally accepted. It's been a grind but the doors are finally opening. It's not like I just woke up one morning and people were asking "Where's Lauren' No one like myself had ever been highlighted at this level, so there was no blueprint; We've been literally doing it as we go, however we can. I don't see myself as disabled; there's nothing that I can't do. I am who I am; I just have golden legs. Whatever you think is the weakest part of yourself is probably your strongest asset. I used to hide myself, wear hoodies and sweatpants, so I've come full circle.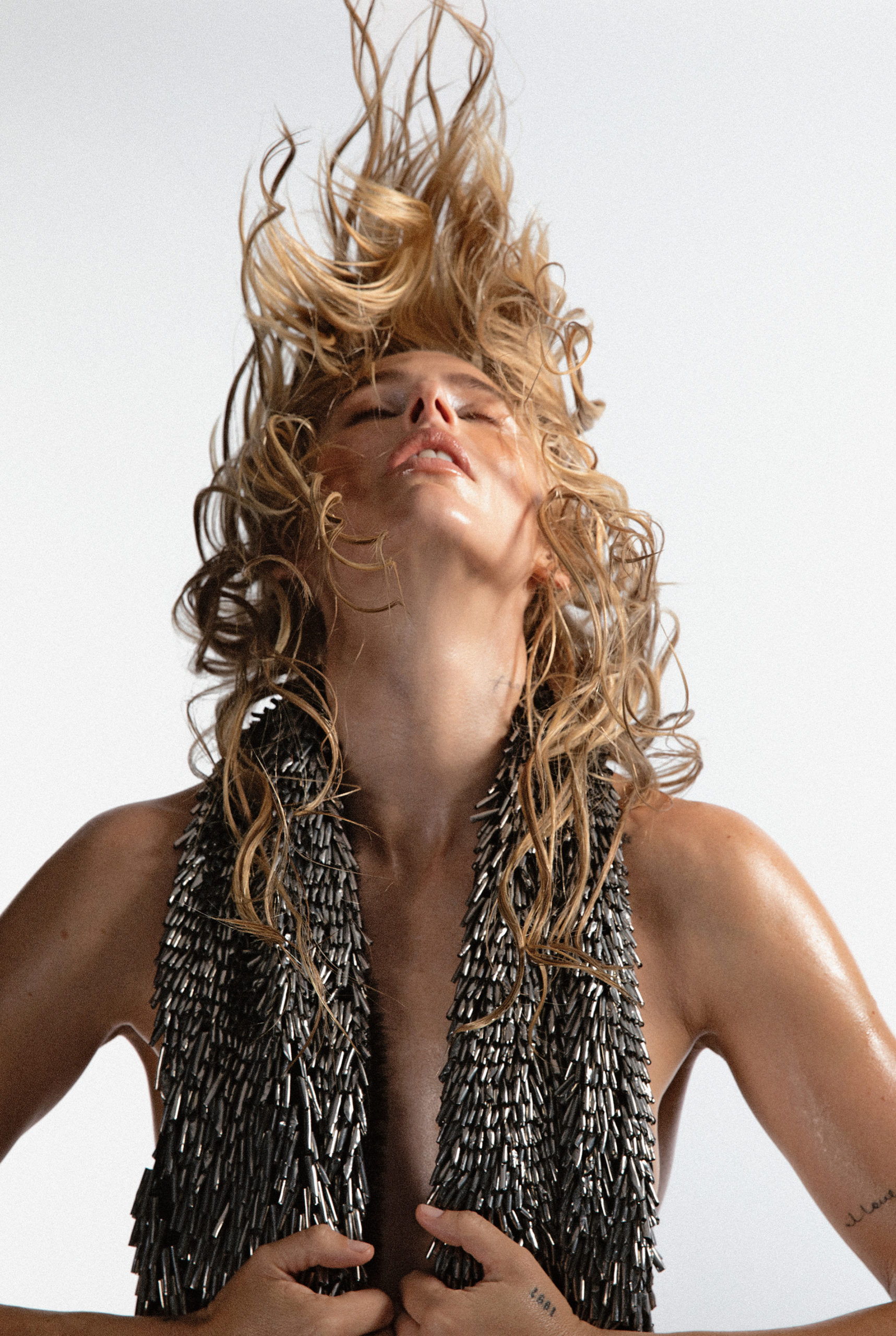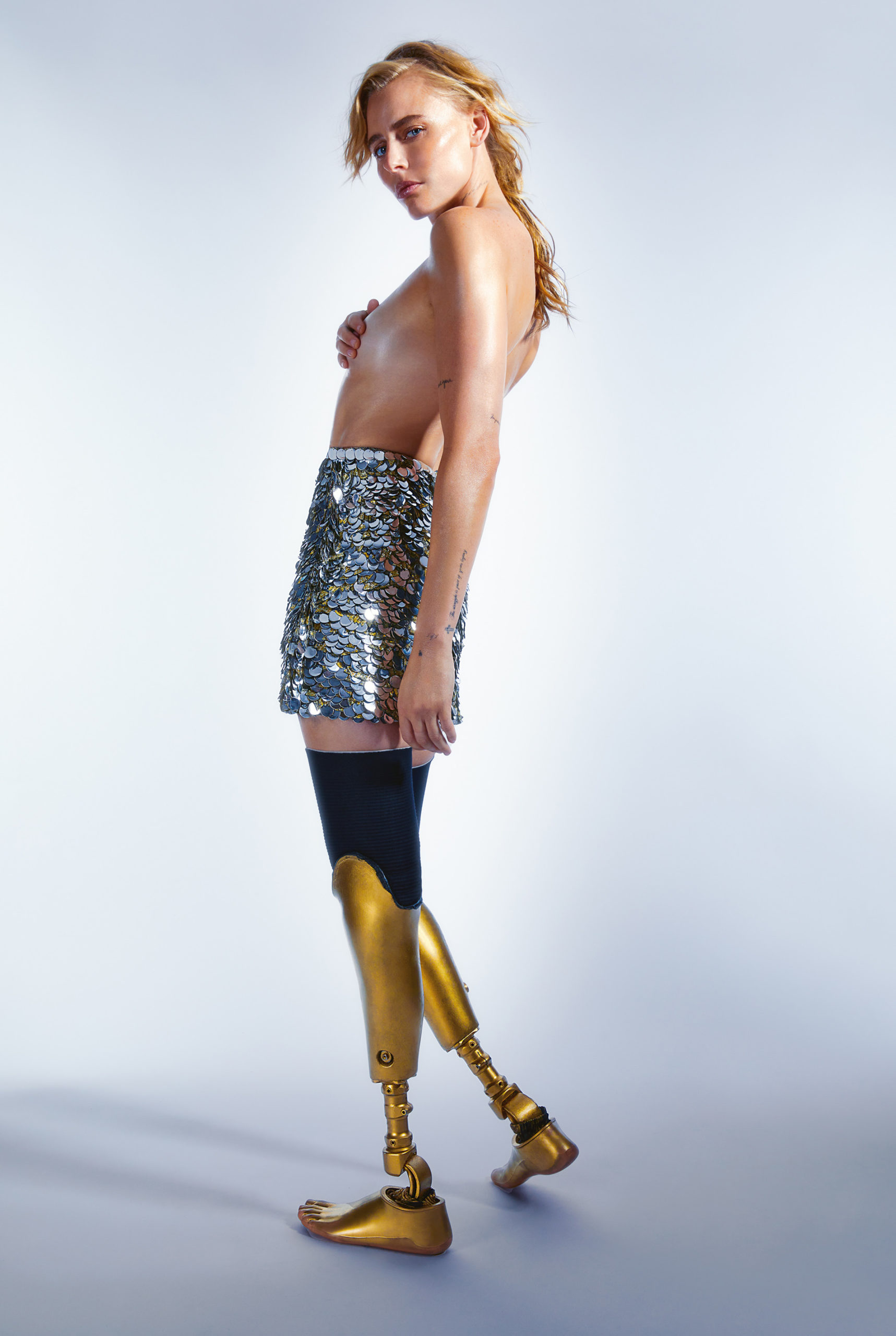 M. You started acting in 2017 in the Loudermilk series, did that experience make you want to do it again?
L.W. I would love that! I mean that was such a big deal for me to appear in Loudermilk because it was directed by Pete Farelly, who also did Dumb and Dumber and Jim carrey's whole carreer. He is my idol so to be working with someone of that calibre and have him critique you was a real privilege. I honestly fell in love, one of those things that I felt my heart was excited about. This job is sick! I am also doing a documentary highlighting and showcasing what I went through and experienced first hand . I could tell my story all day long, do a gazillion interviews, but the best way that anyone is going to be able to relate is to visually experience what it was for me and my family to be in that position. You have to resonate with it for you to fight for it.
M. What is your message to the younger generation of models entering the fashion industry?
L.W. Being yourself, owning who you are, loving yourself first and foremost. Being able to live your best life and live your truth is the most important thing. Everybody wants to be somebody else but the cool thing is you are you and you are unique. Life is hard, full of obstacles and challenges; once you overcome one, you're going to build that confidence and realise you can overcome all of them!
Photographer : Chris SUTTON / Stylist : Oliver VOLQUARDSEN / Photo assistant : Gray BRAME / Talent : Lauren Wasser @ Slash Agency / MAKE UP ARTIST : Joey CHOI @ Premier / HAIR STYLIST : Declan SCHIELS @ Premier