Chapeau en feutre, Schiaparelli. Boucles d'oreilles « Escales » en or blanc et rose, sertis de diamants et pierres, Chaumet.
In the last few months, you may have seen Inès Rau in the latest L'Oréal make-up campaign with singer Yseult and actress and model Luma Grothe, as well as on the catwalk of the last AmfAR gala organised by Carine Roitfeld during the Cannes Film Festival, or even on the catwalk of the Lecourt Mansion show during the Paris Fashion Week Fall-Winter 2022-2023. When it comes to fashion and beauty, Inès is everywhere. And that's only the tip of the glam. Indeed behind the pomp and pageantry of a career mixing modelling, acting and writing (Inès wrote her autobiography Femme, published in 2018 before starring in the series Vernon Subutex with Romain Duris on Canal + in 2019), Inès' life is also shaped by her unwavering activism at the crossroads of feminist, anti-racist, pro-migrant and pro-LGBT battles. Proof of this can be seen in her recent filmed intervention on trans-identity at the international conference of the NGO Change Now in June 2022 or her assiduous presence at Black Lives Matter demonstrations and Pride Marches, as well as her involvement in welcoming and helping refugees who have crossed the Mediterranean in shelters built by the Home Project charity in Greece. In short, a lesson in emancipation and affirmation all on her own. It was therefore impossible, indeed inconceivable, not to invite the great Inès Rau to embody this new issue of Mixte magazine and to share her views on the notion of empowerment.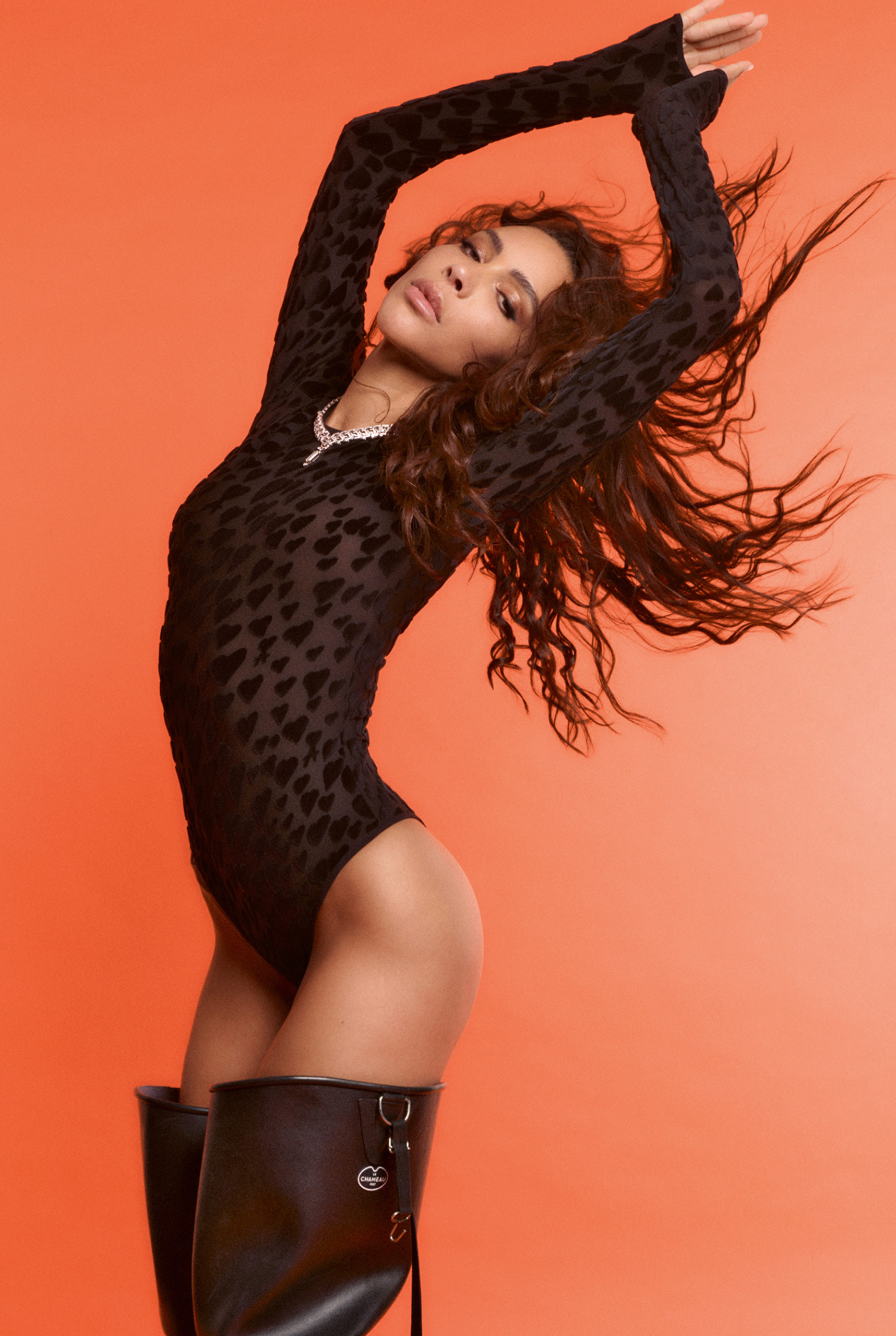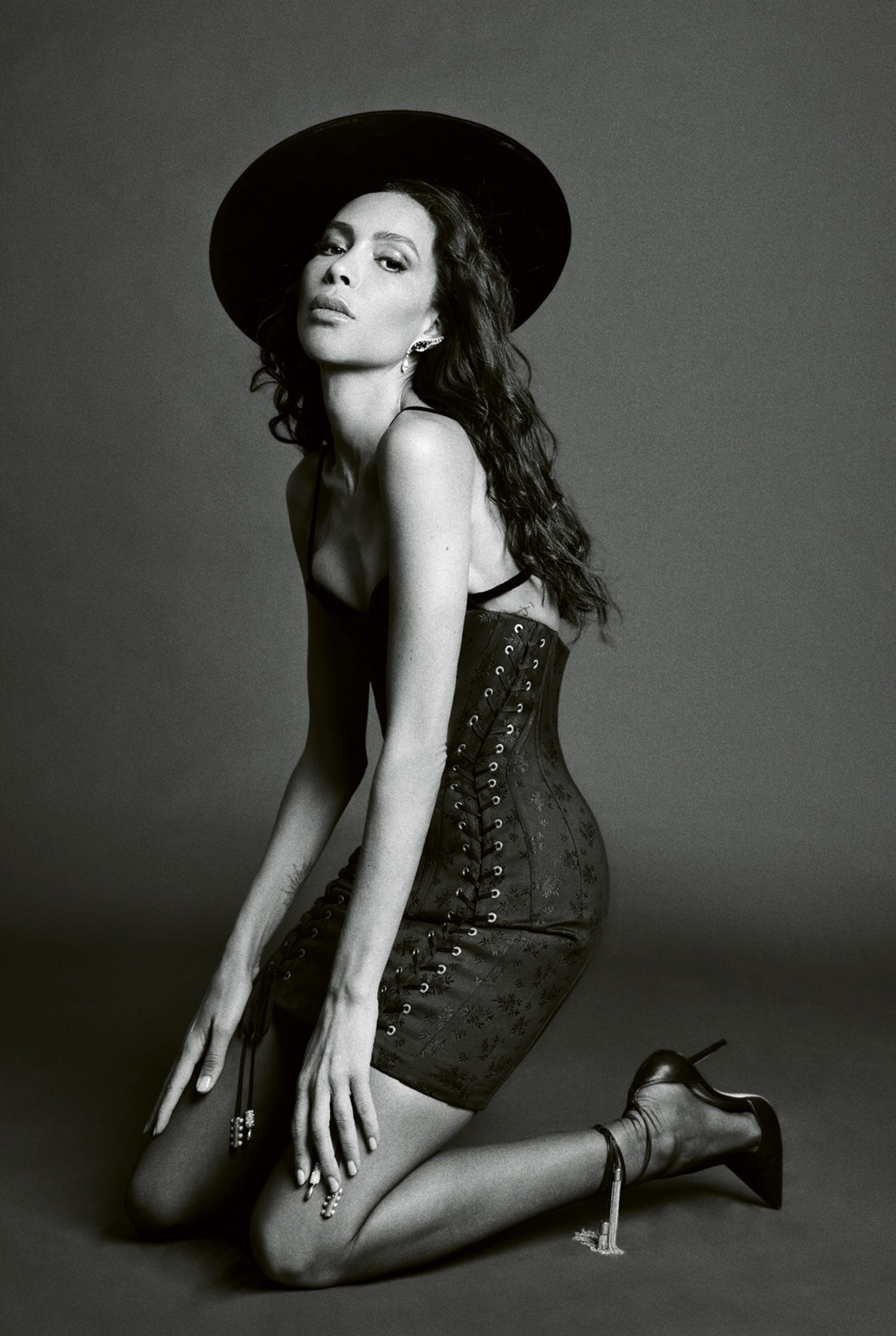 My first encounter with Inès was immediately obvious. As if our collaboration in this issue was written in advance. As if the gods of fashion had agreed that our paths would cross and that our ideas would respond to each other. As if all this was in fact a simple twist of fate. A twist of fate that took place on Saturday 5 March 2022 in the early afternoon. It's Fashion Week and here I am, impatient and excited to watch the first show of the ultra-promising young French label Lecourt Mansion, which has just joined the official calendar of houses supported by the Fédération de la Haute Couture et de la Mode (big up!). I take my seat. The show begins and, after a live performance by way of introduction where artist Thee Dian was singing and strutting sensually between two cars that had come to park themselves in the middle of the catwalk (mood), Inès appears to officially open this show for the collection called Revenge Body. Inès poses. She glances at the audience. Then she starts to walk. Her gait is confident – paced without feeling rushed, intense but never disarming – as her determined and focussed gaze stares out at the pack of photographers at the other end of the catwalk. She may have allowed herself a few twists and turns to give this iconic moment a little more fabulousness (as Inès, known to randomly « drop » words in English when she speaks, would probably say), but these little pirouettes do not seem to distract her from her mission: once again leaving a mark on fashion history by arriving on the runway with her fierceness turned up to the max, thanks to a rock-solid attitude, but also and above all because she wears a white, pink and blue mini corset dress inspired by the colours of the trans flag… Represented in such a way, the message of empowerment, pride and self-affirmation she conveys could not be any clearer. WIthout words, it proclaims loud and clear: « Trans Women are Women » / « Trans Lives Matter ».
Indeed, in the hope of getting a message as strong and important as that of the condition of trans women across to the current Parisian fashion scene, what better ambassadors than Nix Lecourt Mansion, a transgender designer who heads the artistic direction of the house that bears her name, and Inès Rau, a model, actress, writer and activist who is now well known and recognised for having been the very first openly transgender French playmate to pose for the American magazine Playboy in 2017 ? The answer is no one. And that's probably why during the finale, Nix decided to close the show with Inès, hand in hand and fist raised. A strong and joyful political fashion moment as one rarely gets to see and experience. After a brief stop in the backstage area to congratulate Nix and his team, I make my way with a friend towards the next show. As we're standing outside, I come face to face with Inès, and time, for a brief moment, seems to stop. Our eyes meet: "We know each other don't we?" We then start talking about the show while walking together. The connection is immediate: our respective energies seem to merge. It's a match! The truth is that, even though we had already had the chance to talk briefly over the phone in 2018 as part of an interview I was setting up for the release of her book Femme (in which she recounts her transition and her journey as a trans woman, editor's note), it was at the end of the Lecourt Mansion fashion show that, for the very first time, we spoke for real. Face to face. IRL, you know.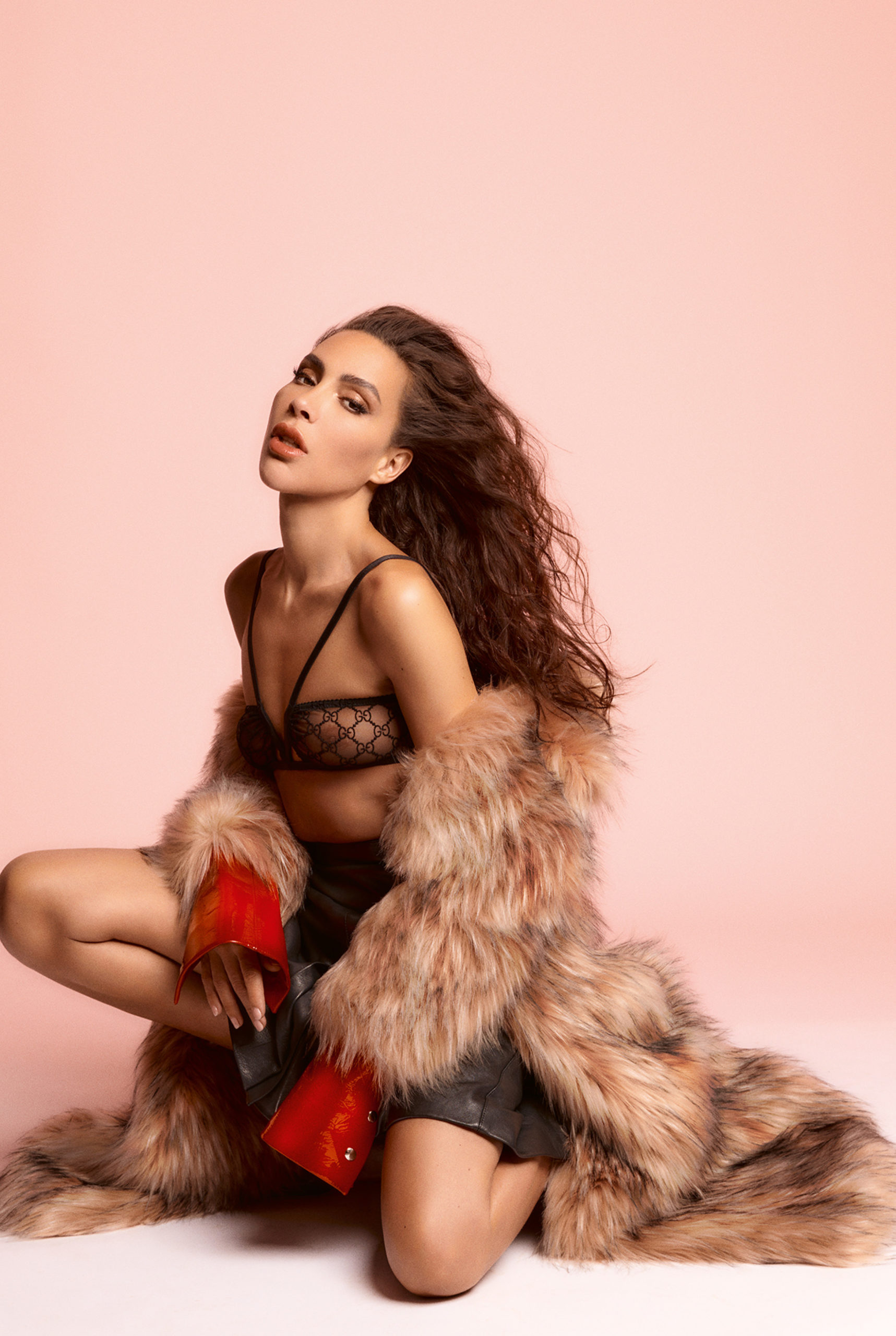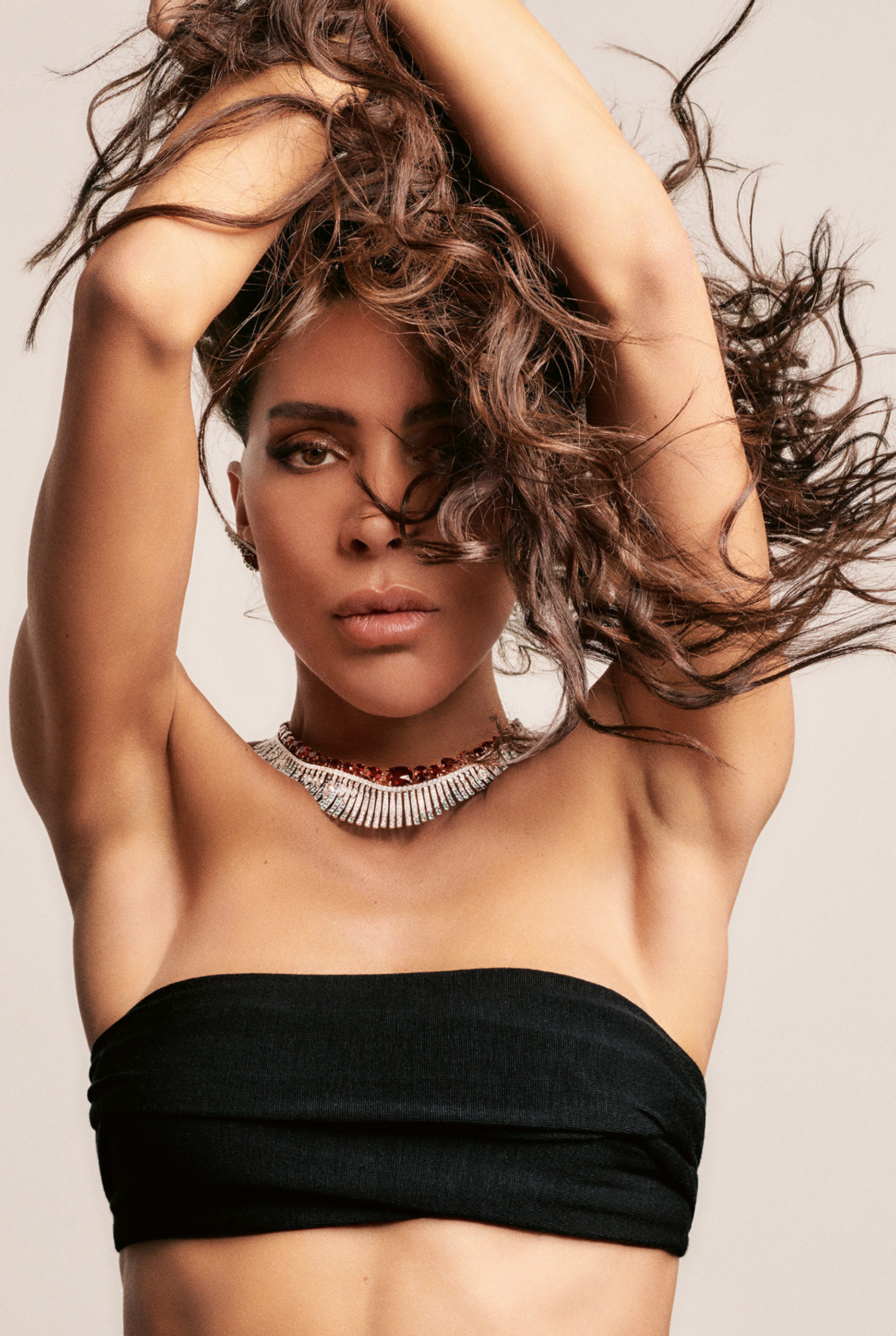 After exchanging our respective @'s and from this moment on, Inès and I began to converse more and more regularly, gradually finding common ground in terms of culture, fashion, but also in terms of values to defend, messages to convey and battles to wage. So much so that one day, with the outspokenness and touching audacity that we know her for, Inès slipped into my Insta DMs and told me, thanks to a voice note (her favourite communication tool), that she wanted to be shot and interviewed in the next issue of Mixte. « Shooting, interview + cover, of course, right baby? We're going to break the internet! It's going to be fun! » she said in a tone of voice that was both playful and equally enterprising. In my head, it just clicked and I'm thinking: « Why not?" After a short moment of reflection, Inès' proposal, besides being timely, makes terrible sense in my mind,: For some time now, we have been debating at the editorial conference whether or not to put celebrities back on the cover of the magazine, after years of limiting our covers exclusively to photos taken from our major fashion series. This suggestion by Inès is therefore an opportunity for us to take action and to start something ambitious. Given her background, who better than Inès to bring to life the notion of empowerment, a theme developed and dissected in the pages of this Fall-Winter 2022-2023 issue?
When I asked her what this meant to her, Inès replied without pretence or detours. « It's not a very sophisticated or original answer, but for me, empowerment is first of all linked to the idea of power, as its etymological root indicates, quite simply. It's the power that we all have within us and that can be nurtured, maintained and finally used as a tool to accept ourselves, to rise, to grow stronger and/or to assert ourselves. It's all very simple, but that's what it is. And it applies to all areas and to all people. For example, when we talk specifically about female empowerment or woman empowerment, we're talking about the idea of breaking free from a masculine straitjacket, but also reclaiming one's power and might as a woman in a macho and patriarchal society. » Score! The empowerment process can indeed take various forms and be applied to different categories of people and environments, and Inès is living proof of this, as her personal history and identity are at the intersection of various types of injustice and discrimination. Yes, because in addition to being a woman, she is also a trans woman, of Arab origin to boot, forcing Inès to fight against the sexist, transphobic and/or racist attacks she was subjected to, while trying to overcome the obstacles that are unfortunately still present in our society, whether they are psychological, physical, sexual or socio-cultural. This very hectic life made her aware quite early on of the need to maintain values of solidarity and to defend as much as possible the concept of convergence of social struggles, while at the same time understanding and deconstructing the systems of dominance and hierarchisation of different population groups. No wonder she was seen at the anti-racist and anti-police violence march « Truth and Justice for Adama », organised on 13 June 2020 on the Place de la République in Paris where Inès proudly brandished a « Black Trans Lives Matter » sign, chanting the slogan several times to the crowd through her megaphone, all with the energy and infectious joy of a teenage groupie facing her idol.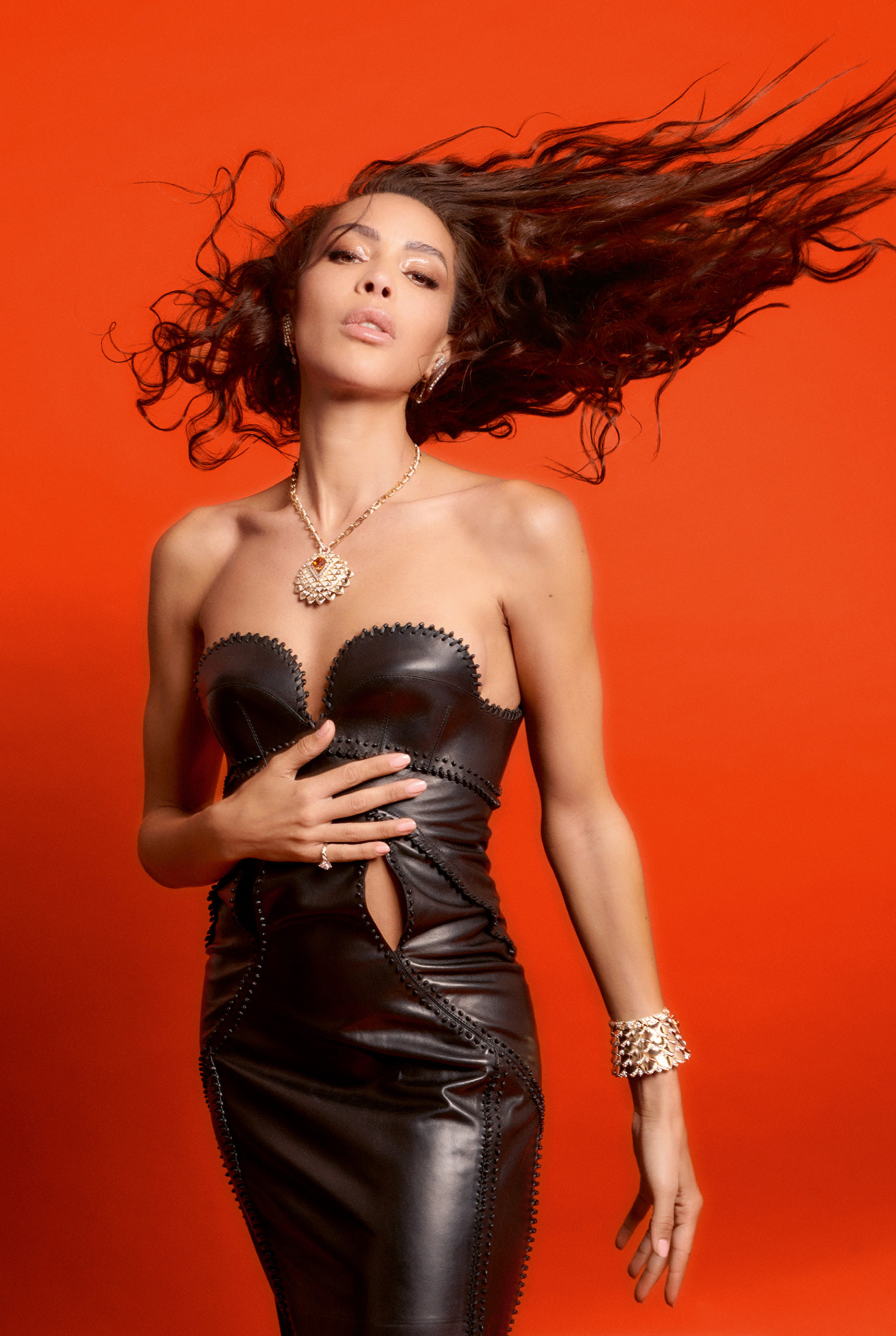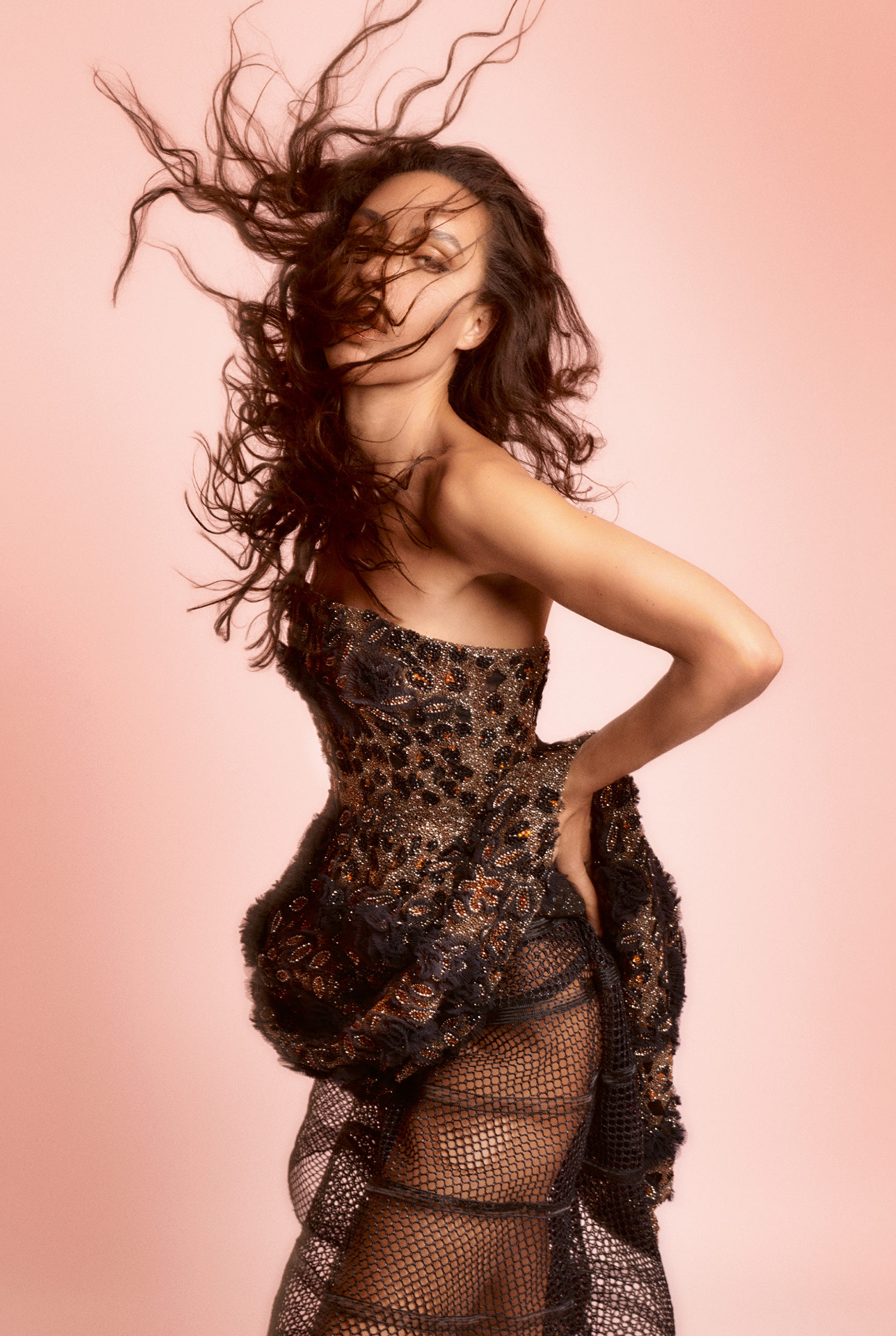 « The key to humanity's survival is unification, empathy and solidarity. You can't go it alone. I did that for a while at the beginning of my career, quite selfishly. The truth is that, in the end, it doesn't work, » says Inès, lucid, before giving me a stern update on the Terfs, or Trans-Exclusionary Radical Feminists, these conservative and transphobic feminist activists who want to exclude trans women from the fight for women's rights: « What's the point of TERFs further excluding people who are already discriminated against and judged everywhere and all the time for what they are and what they look like? I really believe that cisgender women's desire to prevent trans women from calling themselves or being considered women is a reflection of their own insecurities about expressing their femininity in our current patriarchal world. Girl, it won't make you any more of a woman to deconstruct and critique the legitimacy of trans women to exist in our society. Seriously, we don't care! What difference is it going to make to your life and other people's perception of you? ». One thing is certain: as a logical extension of her desire to bring social struggles together, Ines has understood that opening up more to others is a way to rise spiritually and gain wisdom. « We are each other's medicine », she likes to remind me (in English, obviously) as she tells me more about her recent trip to Greece, where she stayed in shelters built by the pro-migrant charity Home Project and where she went to provide psychological and material support to young refugee mothers who had succeeded in crossing the Mediterranean with their children under their arms and death on their heels.
"As far as I am concerned, I believe that my empowerment process is undeniably linked to a spiritual quest that goes much deeper than it seems… I understood that becoming empowered is in fact about regaining one's sovereignty over one's life, one's choices and one's place in the universe as an incarnated soul. I became aware very early on that I was first of all a soul before being a body. What helps me and saves me when I'm not ok is precisely to visualise and think of myself as such. It puts a lot of things into perspective." This spiritual vision of the world has, for example, helped her demystify the process of her gender reassignment, but also deal with the hateful and transphobic comments she remains the target of to this day. At the end of the day, Ines' role on this earth would be to make other human beings aware that they too hold this power; that they are capable of nurturing it and cultivating it: in short, that they have free will, over the direction their lives can take. « Many people consider me artificial because I decided to transform my body by starting my transition. I am judged solely on my physical appearance, but the truth is that most people have no idea what I do with my soul. And that is something I nurture just as much, if not more. For me, the real spiritual uplift that everyone should undertake is to disregard gender norms, whether they are physical or social. It's part of being human to understand that we are not as binary as we are led to believe. Accepting both our masculinity and our femininity and embracing our non-binarity is our future. A future where all trans-identities are normalised and coming out is no longer necessary, regardless of who you are."
Photographer : Bojana TATARSKA / Styling : Gaultier DESANDRE NAVARRE / Digital operator : Benoit SOUALLE
Assistant photo : Rosalie NGUYEN / Talent : Ines Rau @ IMG Models / Makeup : Aya FUJITA @Calliste / Hair : Charlotte DUBREUIL